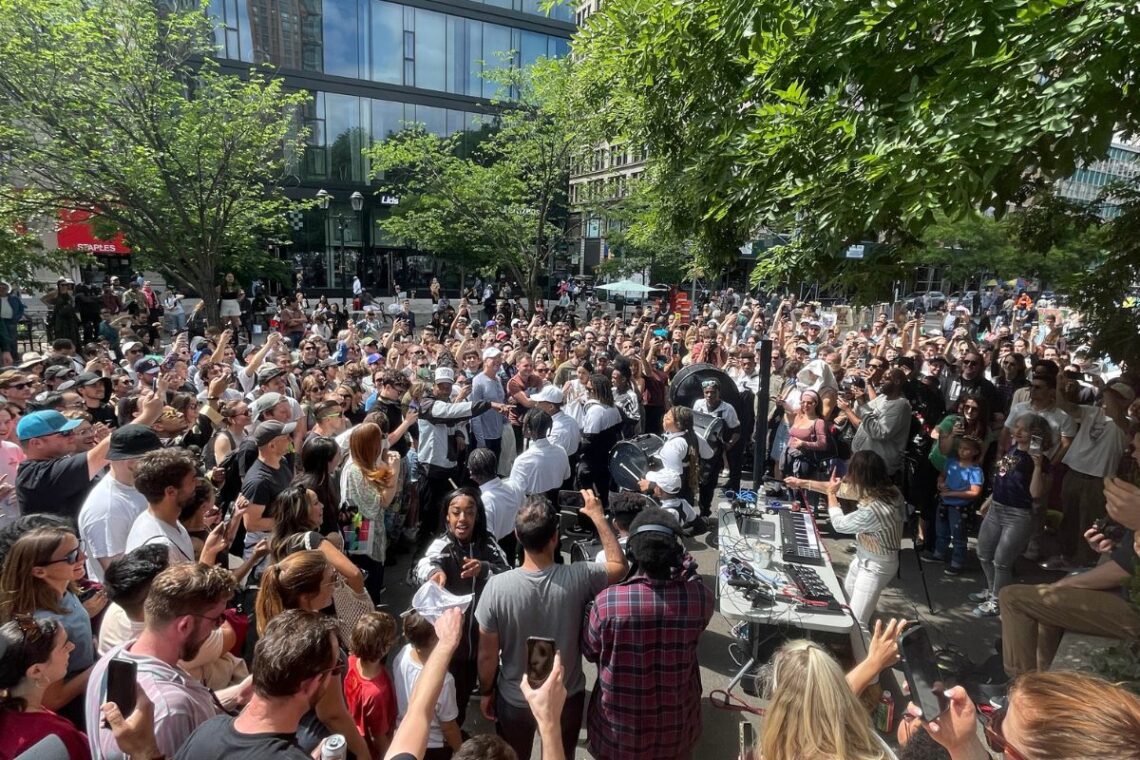 Marc Rebillet at Union Square NYC on June 4, 2023
Marc Rebillet, aka the Loop Daddy, has made quite the name for himself in the past few years!
After exploding online, he has found major popularity with his wild live shows. He even landed a gig playing the main stage at Coachella 2023.
For the past month or two, he's been doing pop-up live shows throughout New York City! I was lucky enough to catch his most recent show at Union Square on June 4, 2023.
Videos of Marc Rebillet Playing at Union Square
Here's a quick snippet of Marc playing with the Brooklyn United Drumline during his live set!
What I love about Marc is his desire to have everyone involved! He truly wants people to have a good ass time, what more can you ask for?!
And, here's one from earlier in the set!
People were climbing trees to be able to see Marc! 🌳
Full Marc Rebillet Live Stream at Union Square NYC
Here's the full live stream of Marc Rebillet at Union Square!
Tribeca Film Festival Movie About Marc Rebillet
He also was pushing a new film about him that will be premiering at the Tribeca Film Festival called 'Songs About Fucking'. Get tickets here!
Marc Rebillet at Union Square NYC Recap
If you ever have the chance to see Marc Rebillet live, do it!!
Actually…
Get the fuck out of bed bitch go!!!
*This post may contain affiliate links, so we may earn a small commission when you make a purchase through links on our site at no additional cost to you.