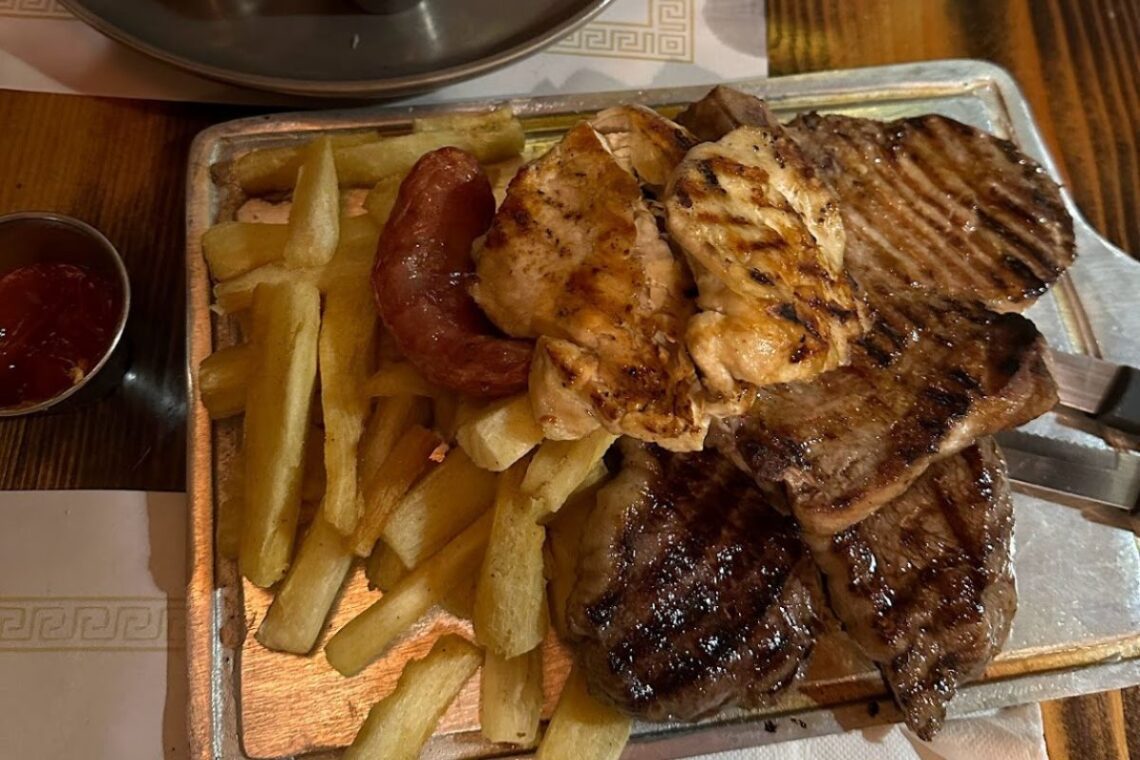 Nelore Grill Hell's Kitchen Review
Nelore Grill in Hell's Kitchen is home to some of the most authentic & flavor-rich Brazilian food in Manhattan. Their website notes that they strive to bring the taste and feel of the Northeast region of Brazil, and they do just that!
Not only is the food stellar, but the drinks are unique and they certainly didn't skimp on the alcohol. To top it off, the staff is friendly, quick & full of top-notch recommendations.
I highly recommend you check it out (Google Maps listing here) if you're in the Midtown Manhattan area, but here's a full review if you want to learn more about Nelore Grill. 👇
Nelore Grill Interior & Staff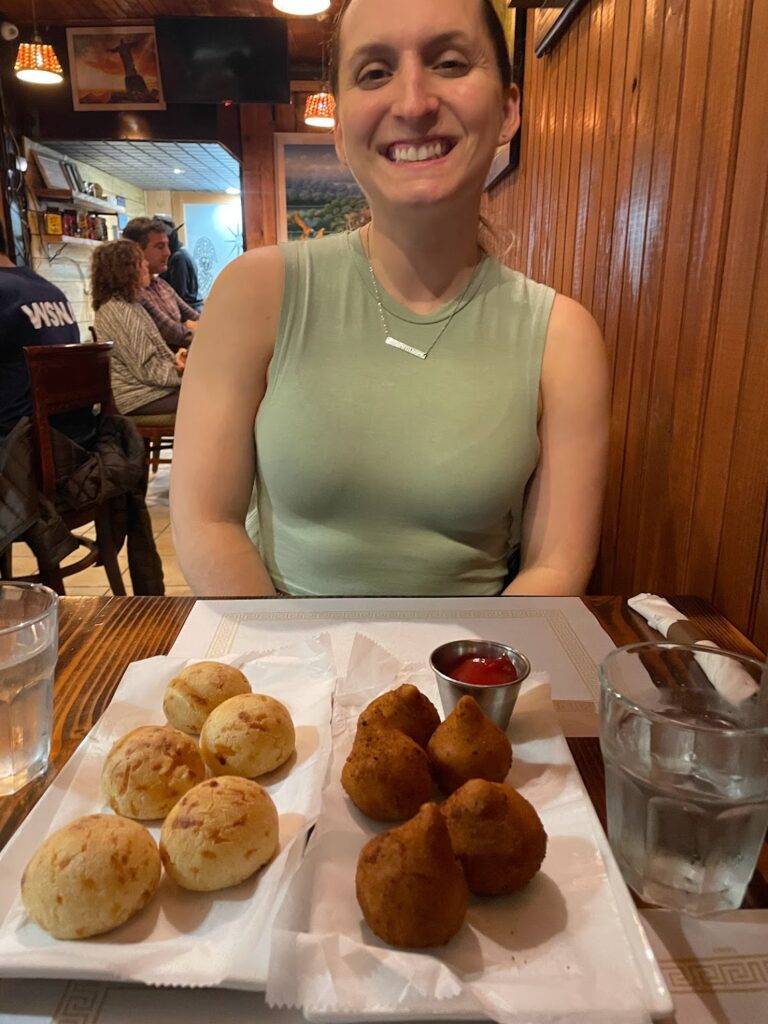 This restaurant is small, cozy, and relatively simple from a decor standpoint. There are about 5-8 tables total, so you may have a wait depending on how busy it is (it's worth the wait).
While the space is humble, the staff and food (more on that later) make the experience a 5-star outing.
Our waitress was extremely attentive, gave recommendations that exceeded expectations, and was quite friendly.
You can tell she (and the other staff) love the restaurant and know they're recommending dishes that you'll love.
And with that, the food… 👇
Nelore Grill Food
The variety, flavor, and portions are phenomenal. Every item we ordered was delicious!
For appetizers, we had the Pao de Queijo (cheesy bread) and Coxinha (chicken croquets). Both were extremely flavorful and came as a fair portion size for an appetizer.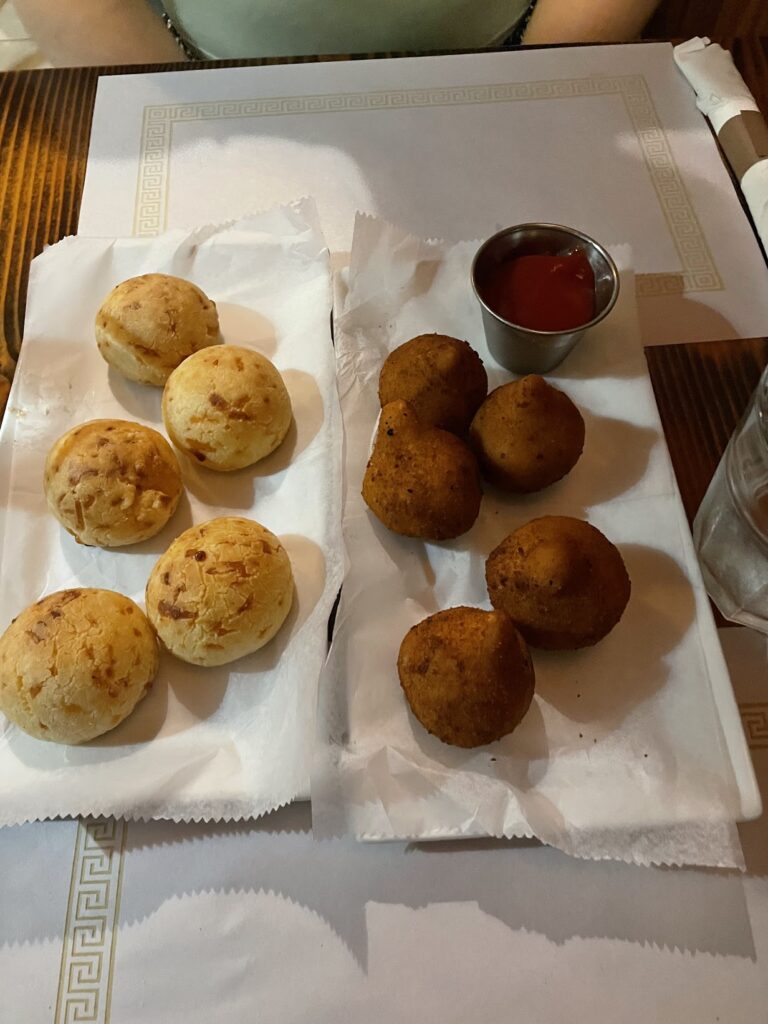 Our entree is where Nelore really won us over!
At the recommendation of our waitress, we ordered the Tabua de Carnes (essentially a meat variety platter).
It came with a generous helping of grilled chicken, steak, and pork chop. We also chose the Yucca fries which I highly recommend over the normal fries! Plus, it came with delicious rice and beans.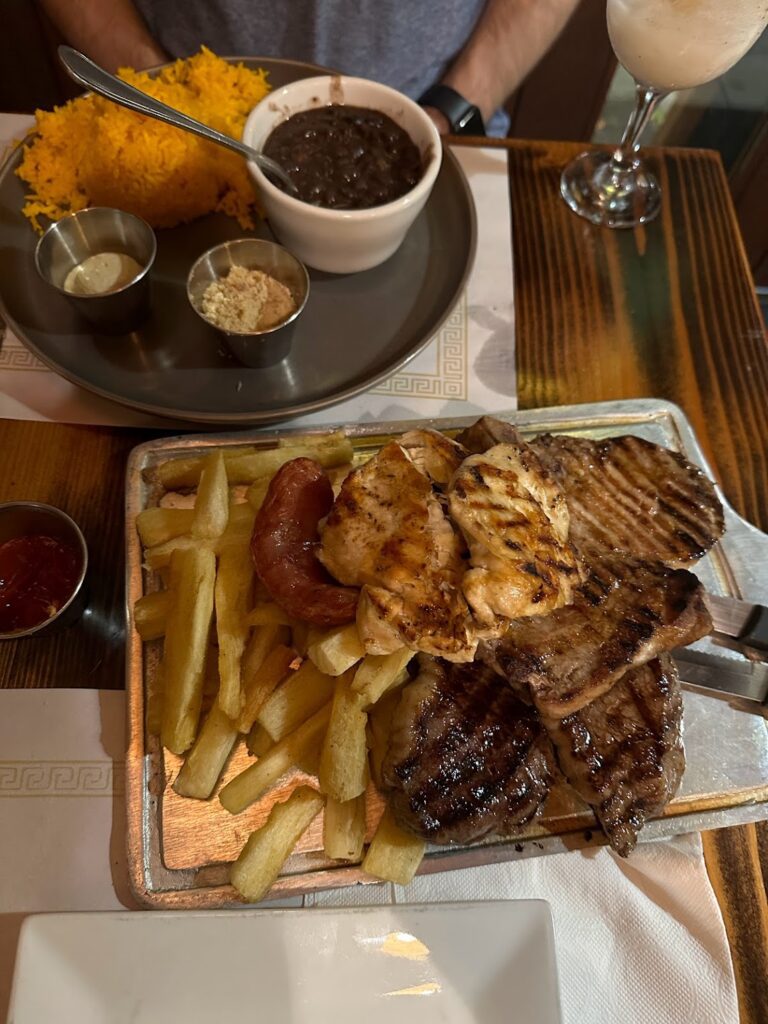 My wife and I both were FULL after this meal AND had leftovers. It's a great bang for your buck!
Nelore Grill Cocktails & Drinks
I may have saved the best for last… the cocktails at Nelore Grill!
My wife's drink was a Cashew Caipirinha and it was AMAZING. Caipirinha is a very common Brazilian cocktail but the cashew option was something brand new to both of us. We loved it!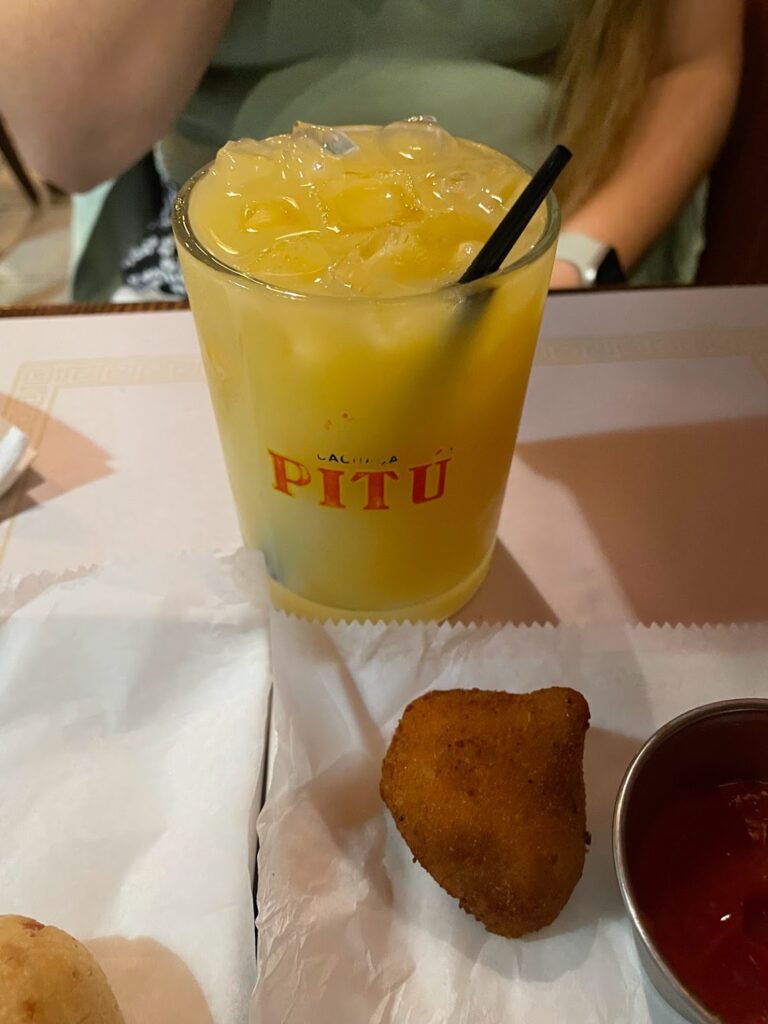 I had the Pedcao Do Ceu, and it was one of the most unique cocktails I've ever tried. It had a coconut milk reduction (the main flavor profile), cinnamon, tequila, and cachaca. The flavor was similar-ish horchata but MUCH better.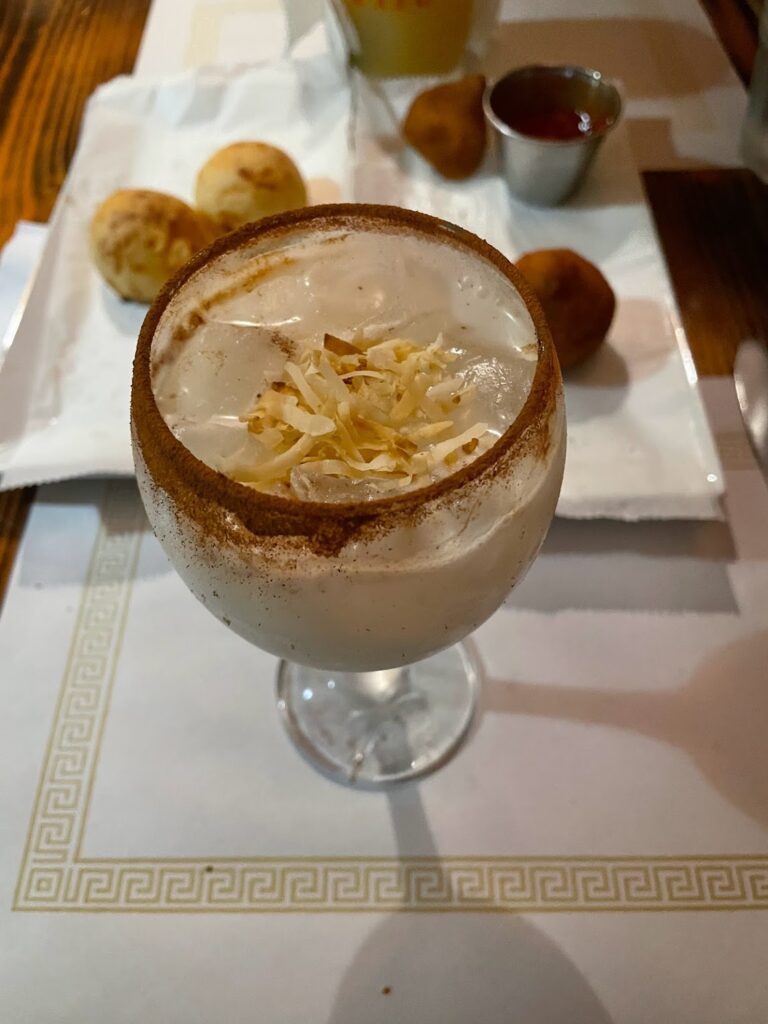 The drink flavors were top-notch and they didn't skimp on the alcohol, win-win!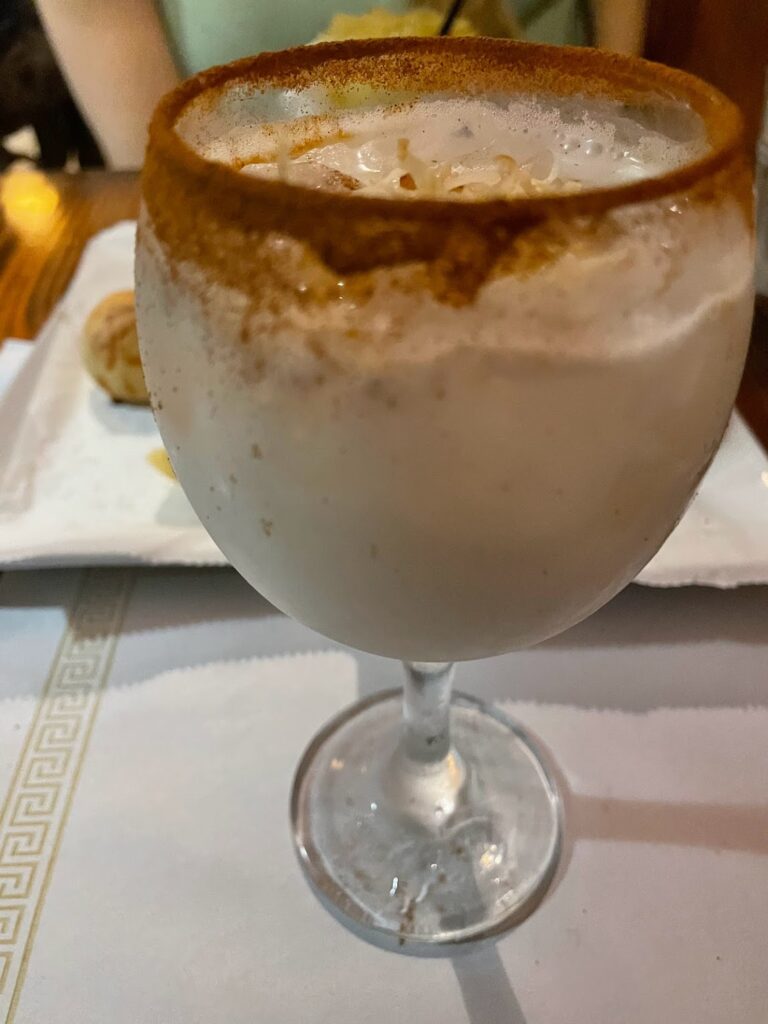 Recap & Review of Nelore Grill in Manhattan
Nelore Grill in Hell's Kitchen is some of the best Brazilian food we've found in Manhattan.
We both were stuffed to the brim and had leftovers for the next day!
If you're in the area, be sure to check out Nelore Grill (Google Maps listing). It's actually quite close to Central Park and can be easily accessed via the ACE, 123, or NQRW trains.
Tell me what you ordered and thought in the comments!
*This post may contain affiliate links, so we may earn a small commission when you make a purchase through links on our site at no additional cost to you.