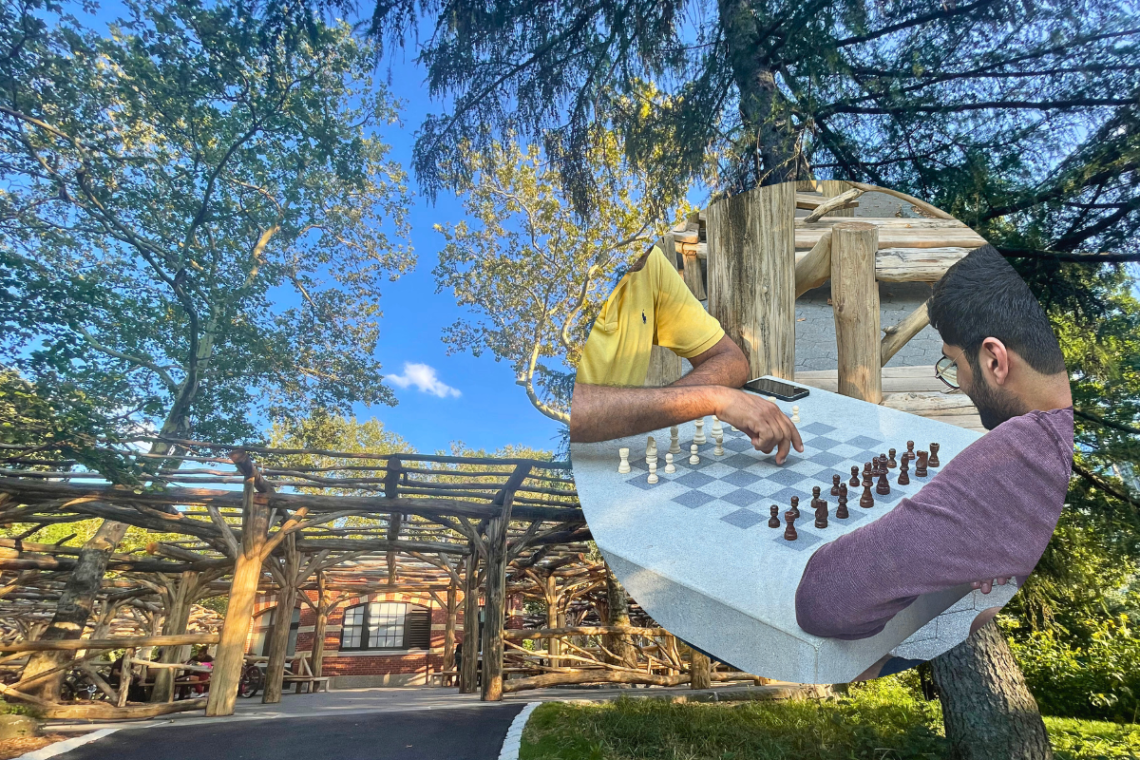 Central Park's Chess & Checkers House Is Open Again After Renovations!
After more than a year of renovations, Central Park's Chess & Checkers House is open again!
The new updates are beautiful, and the brand-new bathrooms are always a welcome addition to the park.
With 24 chess & checkers tables, there is plenty of space to come and play with friends, family, or a date!
Related Reading: 21 Central Park Date Ideas
Where to Play Chess in Central Park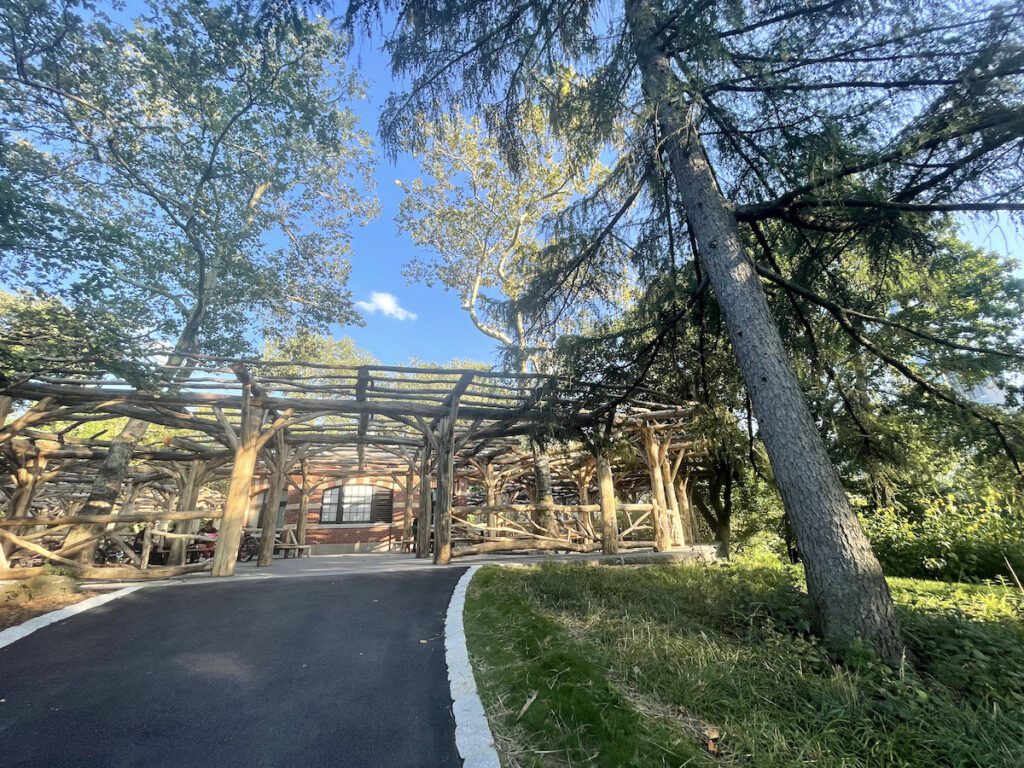 The Chess & Checkers House is Central Park's main place to play chess (or checkers). It is conveniently located in the more southern part of the park near The Dairy, Heckscher Playground, and the Carousel.
You can walk to this area from Central Park South (aka 59th Street) in just over 5 minutes; it's only 0.3 miles from the "bottom" of the park.
You can even head here to learn more about Central Park Conservancy's Chess Lecture series!
Chess & Checkers House – Free Game Pieces are Available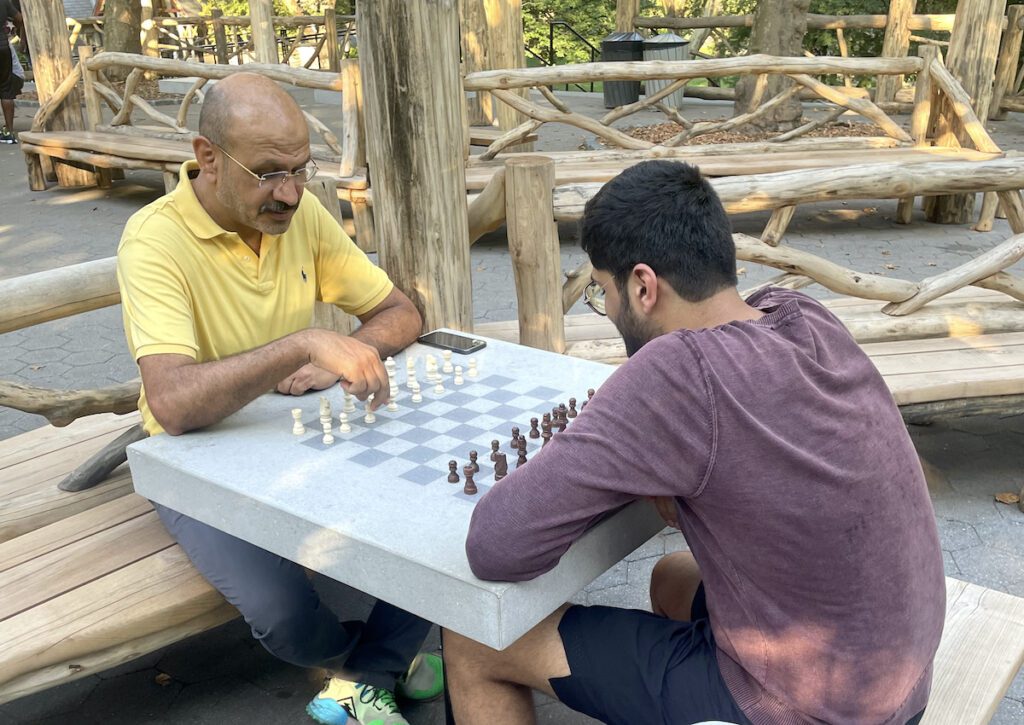 One of the best parts of this game area is that you can check out game pieces for free!
Games are available to borrow from 10:00 am to 4:30 pm, Wednesday through Saturday.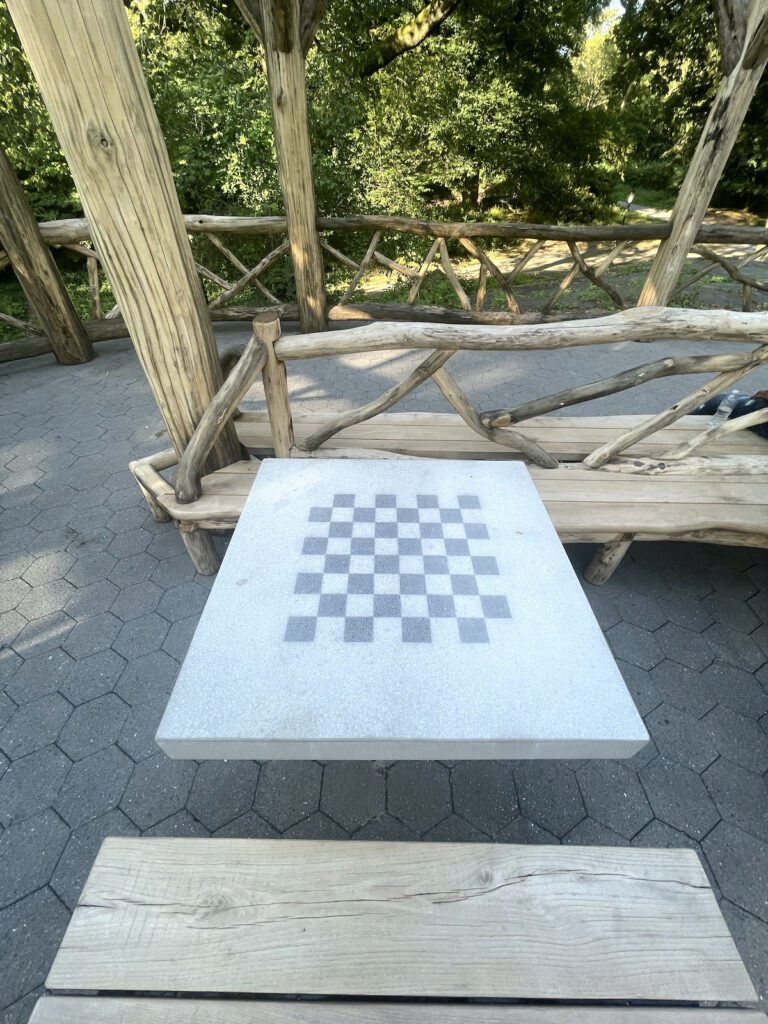 You cannot make reservations for game pieces or tables; it's first come, first serve.
All you have to do is give your name and phone number to check out some game pieces.
Central Park Chess & Checkers House Recap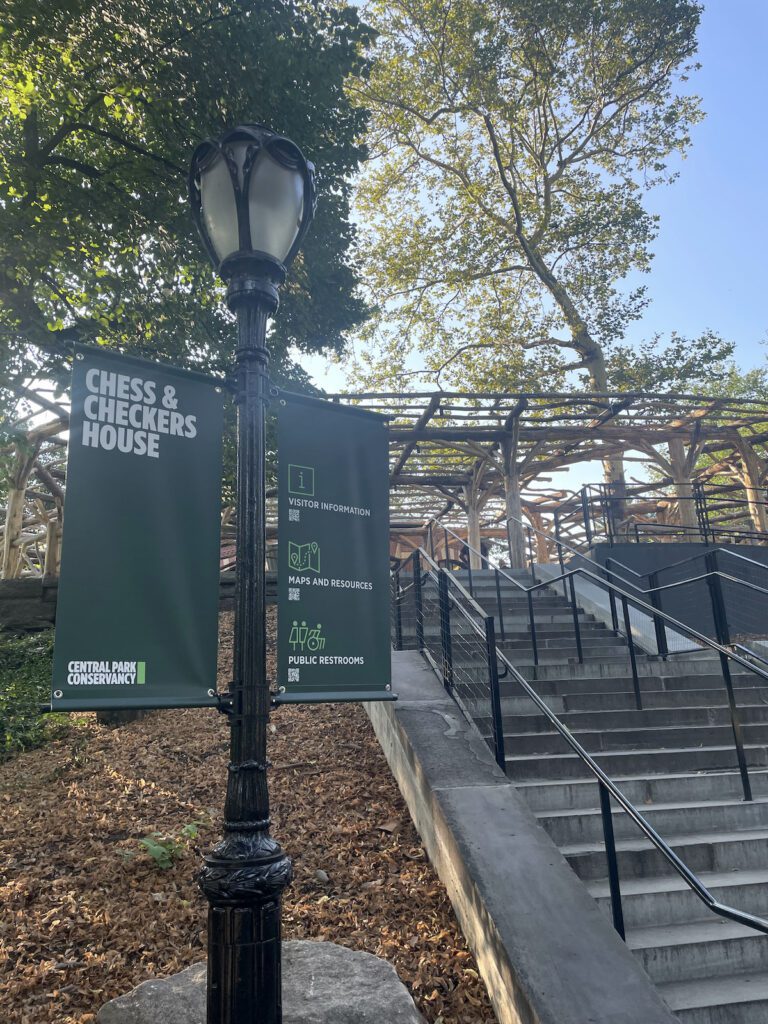 Playing checkers or chess in Central Park has a nostalgic feeling to it!
Be sure to come and check out the beautiful renovations of this park section. Let me know what your experience is like in the comments!
Want to have a picnic before or after playing? Check out the best Central Park Picnic Spots here!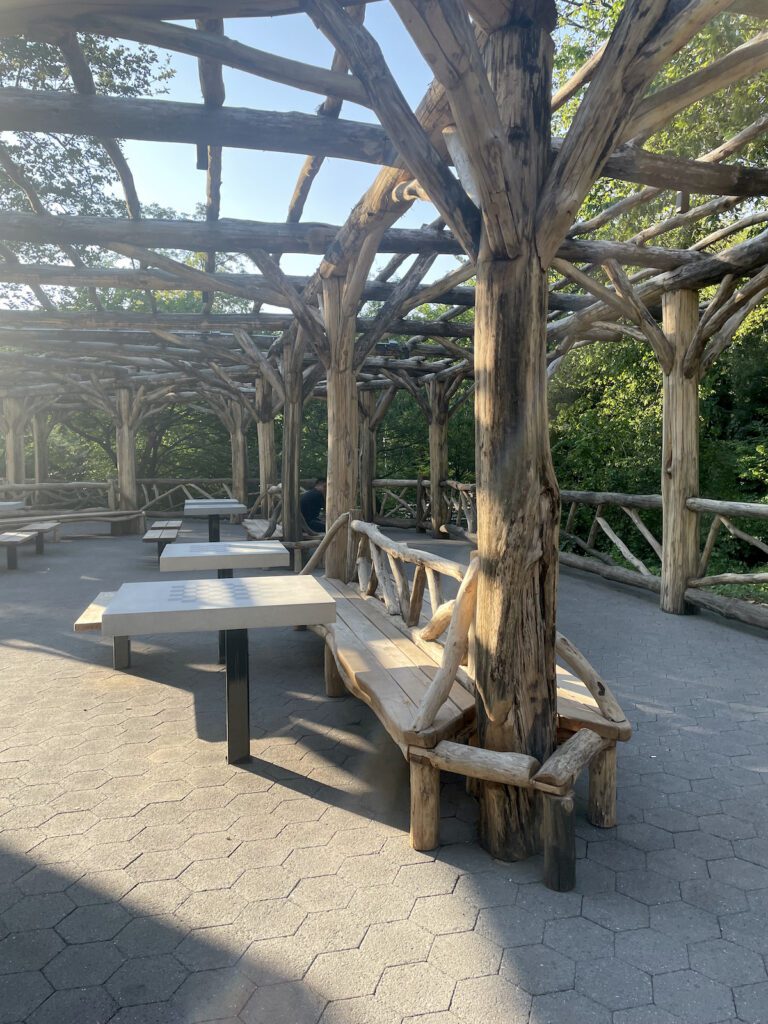 *This post may contain affiliate links, so we may earn a small commission when you make a purchase through links on our site at no additional cost to you.