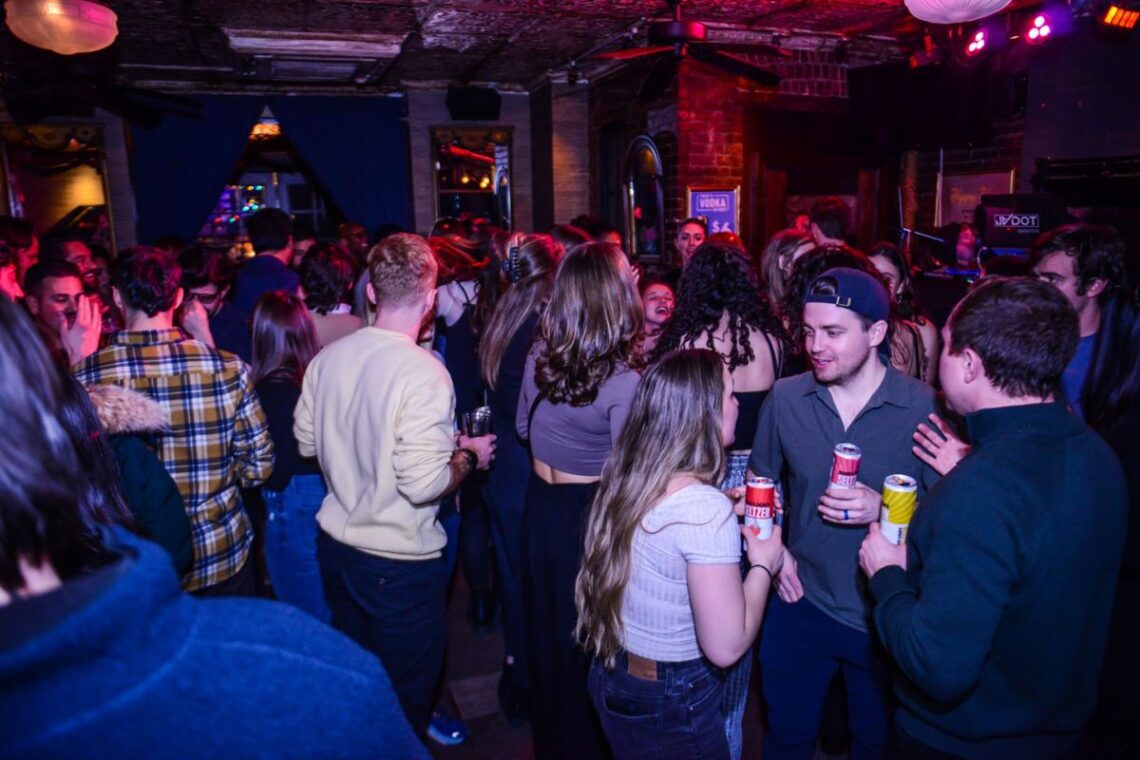 Jake's Dilemma NYC Upper West Side Bar Review
Jake's Dilemma on the Upper West Side of Manhattan is a fantastic bar for cheap drinks, dancing, and watching sports.
And you should also head there with proper expectations. It's not somewhere you're gonna order intricate cocktails, have a business meeting, or read a book.
It's a young bar with loud music, cheap drinks, and sports on the TVs at all times.
Jake's Dilemma has some negative reviews on Google & Yelp, but I think most of those people just had unrealistic expectations. Also, a good chunk of those reviews are from 4-6 years ago, and I think things have improved since then. We've always had a solid experience with the staff and left feeling tipsy for cheap, a rarity in NYC.
You can check out Jake's Dilemma on the corner of Amsterdam & 81st (Google Maps listing here), but here's a full review below. 👇
Jake's Dilemma Interior, Staff & Music/DJ
Staff
I've been to Jake's more than a handful of times, and my experience with the staff is good about 80-90% of the time.
On weekend nights when it's late and the music is going, service goes downhill. And it can go downhill pretty fast… But that's kind of expected!
If you go at less busy times you'll usually get fast, reliable, and friendly wait staff, bartenders, and security + others.
Music/Dancing/DJ
Really, Jakes's is about dancing.
On the vast majority of weekend nights, you'll find a vibrant dancefloor (usually the main ages ranging from about 25-35) and great DJs.
The music almost always hits hard on the 2005-2015 time frame, while of course playing today's hits. I wouldn't say the music or DJ'ing is overly technical or unique, but the dancing is almost always top-notch.
PS- If you find a DJ you really like when you're here, be sure to check the entertainment schedule on their website because the DJs often come back frequently.
Interior
The interior at Jake's Dilemma isn't anything to write home about. But it also doesn't need to be!
They actually offer a few private rooms that certainly are a little swankier than the rest of the main floor and dining area/tables. But even in the main dining area, there are usually tons of seating options!
Speaking of dining… 👇
Jake's Dilemma Food
For a relatively "cheaper" sports bar (more on the drinks later), the food exceeds (or at least hits) expectations.
We've had nachos, delicious.
We've tried the chicken fingers, tasty.
We've loved the fries, every time we've gotten 'em.
We've thrown down some wings while watching the Knicks, solid choice.
The Jake's Dilemma burger is a top choice if you want something more filling as well!
The bottom line, the food is always solid at Jake's. It's not a fancy meal, but the perfect cuisine when you're watching some sports (like the Knicks) or dancing late into the night.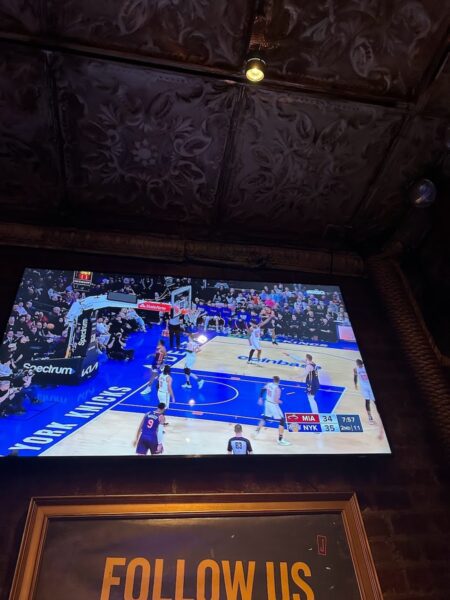 But the best part is the alcohol prices. ⏬
Jake's Dilemma Cocktails & Drinks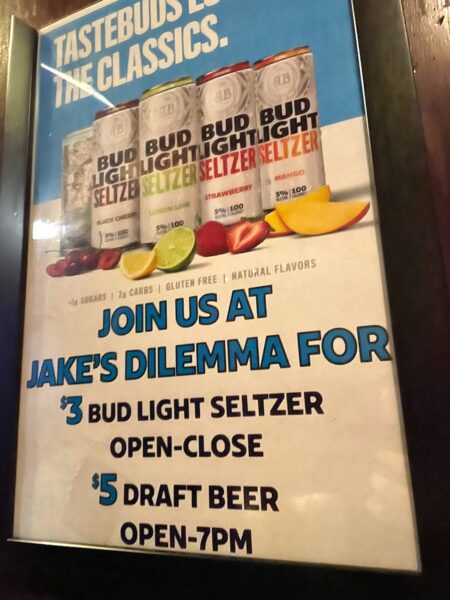 Jake's Dilemma just might have the best/cheapest drink prices in NYC, certainly on the Upper West Side!
One night I came with a buddy and we both had 2 beers each and ended up paying about $4.50… no clue how that happened. 🤷
Pretty much every day they have specials on drinks that start at $3. Again, if you're looking for a fancy cocktail this isn't the place. It's the type of place where you get a draft beer, a canned seltzer, or maybe a basic cocktail like a gin & tonic.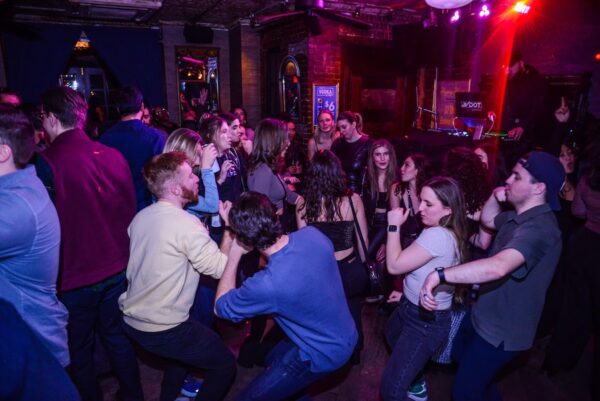 Jake's Dilemma has daily specials, but any day you can get a Bud Light Seltzer, Bud Light, or Miller Lite Can for $3. Yes, $3 for a drink in NYC… you read that right!
So if you want to go out for drinks and not spend a day's wages as you would at most NYC bars, you'll love Jake's Dilemma.
Recap & Review of Jake's Dilemma in Upper West Side Manhattan
Jake's Dilemma is a good-ass time. It's that simple.
There's dancing on the weekend, cheap drinks every day, and quality food. Plus, the staff is generally friendly. What's not to love?!
You can access Jake's Dilemma from the 1 or 2 lines by getting off at 79th street or even by taking the A, B, or C line and getting off at the 81st street Museum of Natural History stop. The bar is located on Amsterdam Avenue near the corner of 81st street. Here's the Google Maps listing.
If you go, tell me what you thought in the comments!
PS- If you need a quick bite before or after, be sure to check out Made in New York Pizza across the street.
Image credit (for the main & last image): Shannen Bamford
*This post may contain affiliate links, so we may earn a small commission when you make a purchase through links on our site at no additional cost to you.