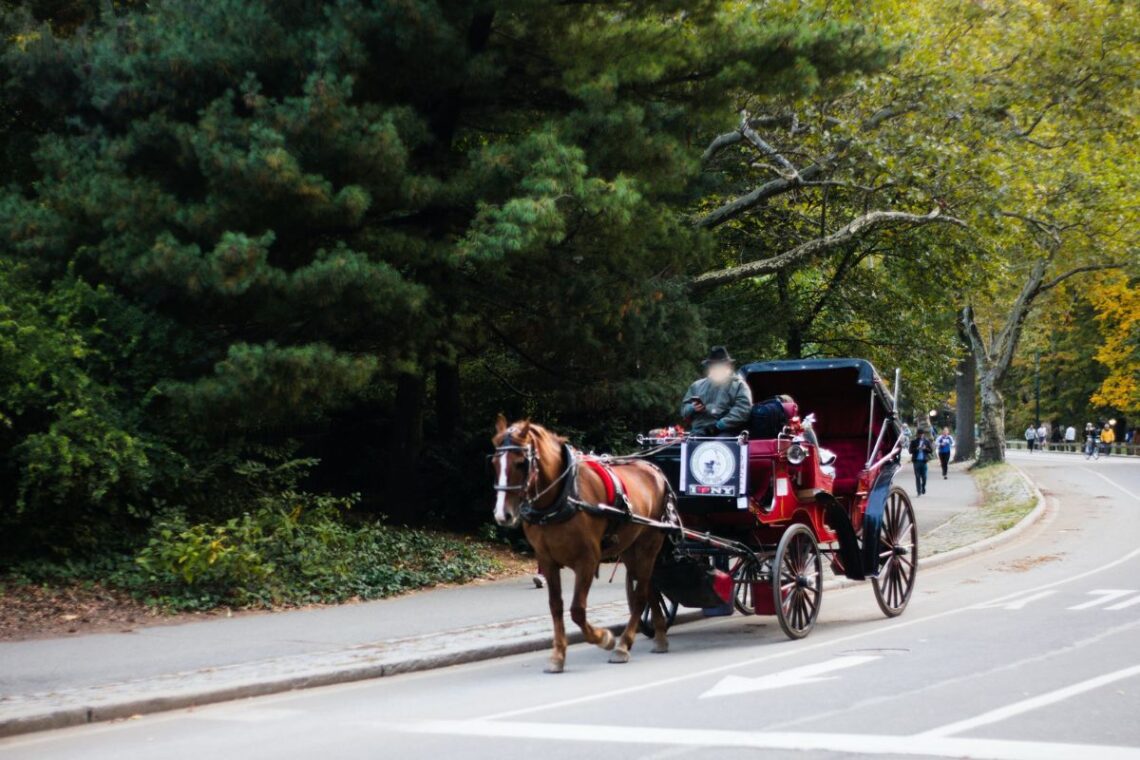 3 Tourist Traps in NYC to Avoid at All Costs + Alternatives to Enjoy
Welcome to the enchanting streets of New York City, a metropolis that never fails to captivate visitors from around the world.
However, amidst the grandeur and allure lies a darker side of tourism – a realm of cunning scammers and deceptive practices that target unsuspecting visitors.
In this article, we'll show you 3 notorious tourist traps in NYC.
By shedding light on these deceitful practices, we aim to arm tourists with knowledge and awareness, empowering them to confidently navigate the city and avoid falling victim to these cunning schemes.
Here are three common tourist traps in NYC:
Scammers to see the Statue of Liberty
Pedicabs & horse-drawn carriage rides
Break dancers in parks & crowded areas
Alright, let's look at each tourist trap below. 👇
NYC Tourist Traps Podcast
Want to hear more podcasts like this? Head here.
1- Statue of Liberty Ticket Scammers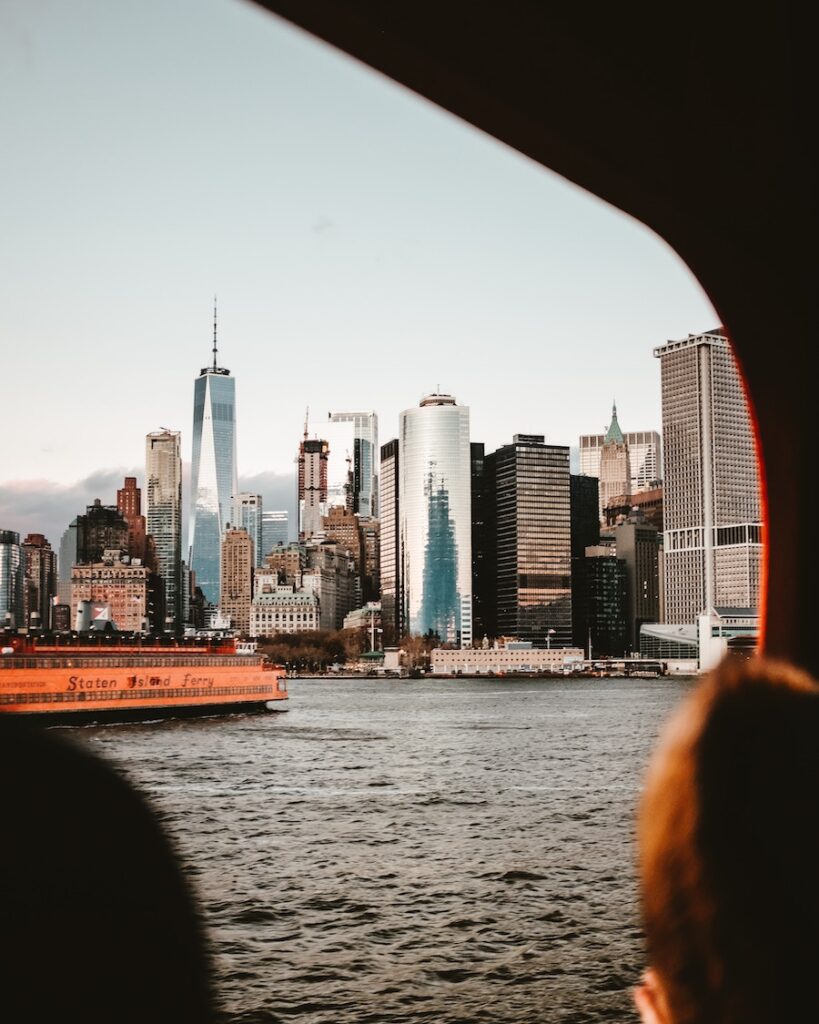 As you walk around Battery Park, you'll often be approached by scammers trying to sell you Statue of Liberty tickets. They often will target people trying to get on the Staten Island Ferry (more on that later).
The scam of this is that the tickets they sell don't actually stop on Ellis Island & Liberty Island (where the statue resides). Instead, you end up on a boat that goes by the Statue of Liberty.
While that's still a valuable experience, you can do that for free!
So know that if it's not Statue Cruises, it's probably a scam… Just book it online ahead of time to be sure and make sure you verify that the boat stops at Ellis Island & Liberty Island.
I highly recommend going through a service like this for often discounted fares.
Alternative for Seeing the Statue of Liberty
If you want to just see the Statue of Liberty, take the Staten Island Ferry for free and it runs 365 days a year.
The Staten Island Ferry runs roughly every 30 minutes, with more frequent boats running during rush hour:
Boats run every 10-20 minutes between:

6:30 am and 9:30 am for the morning rush
4:00 pm and 7:00 pm for the evening rush
View the full schedule here. The ride takes about 25 minutes each way.
The best place to stand to see the Statue of Liberty is on the right side of the boat along the railing (or else other people will end up in front of you, making it harder to see) when going from Manhattan to Staten Island. The left side is best for the return trip!
If you don't end up getting on the return boat once arriving at the St. George Terminal in Staten Island, you may end up waiting up 30 minutes. There are some shops and overpriced food options though if that happens!
2- Pedicabs & Horse-Drawn Carriage Ride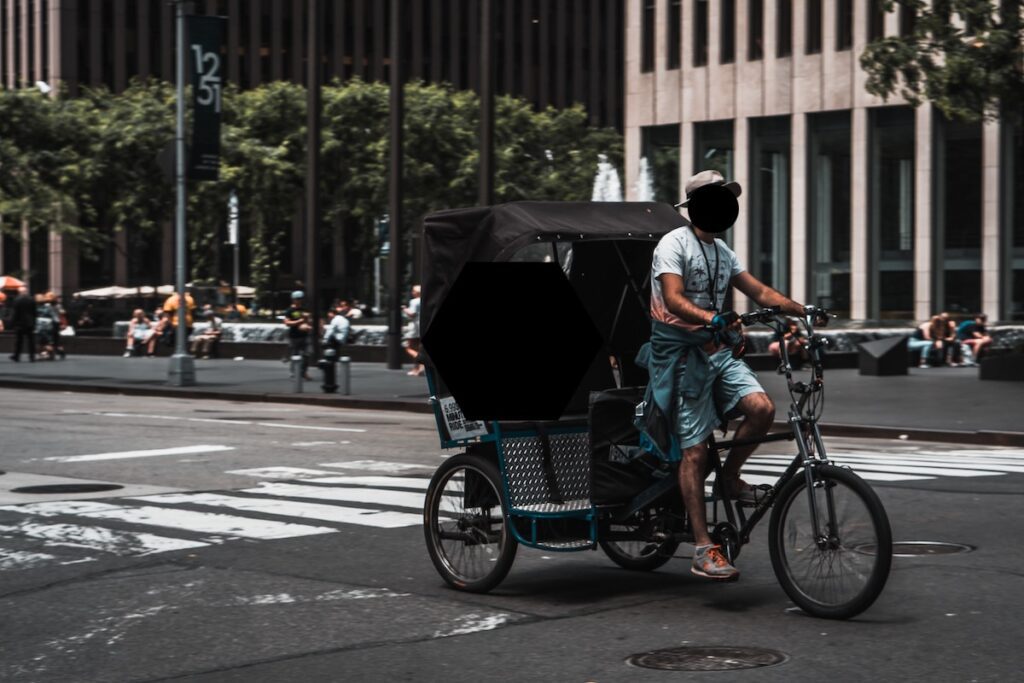 Alright, we know this can be a somewhat divisive topic… but it shouldn't be.
Let's look at each tourist trap individually first.
Pedicabs
We'll say it, the pedicabs throughout NYC are a nuisance, safety hazard, and tourist trap.
Nuisance: They take up the entire bike lane, constantly blast annoying music, and get in your way at SO many places (Central Park, leaving Broadway shows, etc.)!
Safety Hazard: We bike in the city daily. The vast majority of our almost-crashes have been because of the pedicabs. They drive recklessly and make everyone else, including their passengers, pay the price.
Tourist Trap: We've seen pedicab drivers charge upwards of $100+ to go a few blocks. If that isn't a scam, I don't know what is!
And to add to it, we've personally seen multiple pedicab dropoffs end in full-on shouting matches between the driver and passengers. Why would that be..?!
Deceitful pricing/advertising before riders get on, followed by MUCH higher prices when passengers arrive at their destination. 🙄
Just don't do it!
Horse-Drawn Carriage Ride
Warning: This video may be disturbing
We understand the allure of a horse-drawn carriage ride through Central Park. Truly we do!
But zoom out for a moment and ask if horses should really be living and working in the crowded streets of New York City?!
The answer is no.
By taking one of these rides, you are supporting the inhumane treatment of animals. Don't believe me?
Just Google 'horses injured nyc' or 'dead horse nyc'.
We personally witness the often harsh treatment of horses and aloof coachmen/women of these horse-drawn carriages daily.
Again, don't do it!
Alternative Options
Anything is a better alternative than these options.
If you're using a pedicab to get around, consider walking, taking a Lyft/Uber, riding the subway, or riding a bike instead. Any of these options will be much cheaper, safer, and more reliable!
If you want the horse-drawn carriage (or pedicab) ride for the tour of Central Park aspect, consider a guided bike tour!
Or, even check out the Central Park Audio Guide to take yourself on a tour.
3- Break Dancers/Street Performers in Central Park, near Brooklyn Bridge, Times Square, etc.
Of all the tourist traps in NYC, the break dancers in the parks, near Times Square, and other tourist destinations might be #1.
While we LOVE street performers and artists, there is a fine line between performing for some tips and all but forcing people to give you money for being "part of the show."
I highly recommend you listen to this section in the podcast, but it generally goes as follows:
They lay out cones to block space, create a small performance area and play music
Performers do 2 minutes of real break dancing
Aggressively try to gather people in to make it look bigger and more exciting
Spend 10-20 minutes making it seem like they're going to jump over ~15 people
Take money from people to get moved to the front of the line
End by jumping over usually one person
Rinse & repeat
You can find stories online of tourists having money all but pulled out of their wallets by these performers as "part of the show."
That's all we'll say about this!
Alternative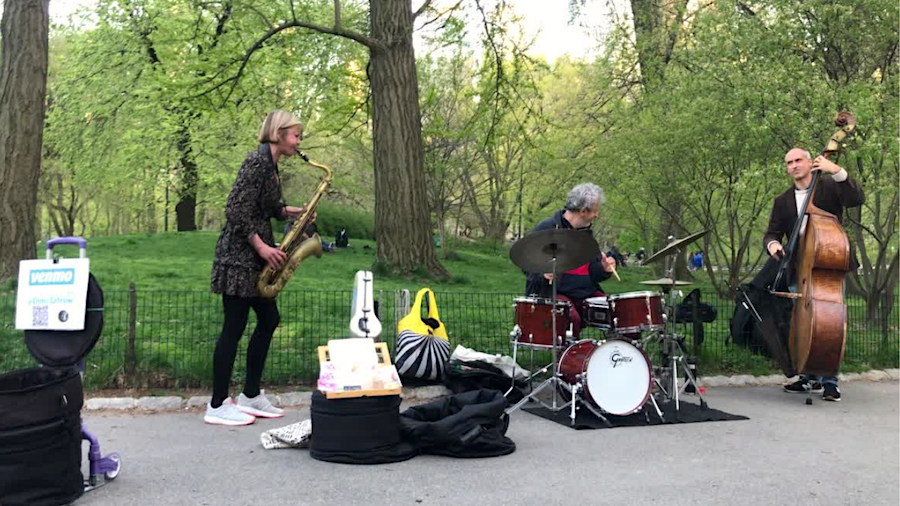 Just keep walking. 😀
And instead, explore and go find a live musician in Central Park! You can often find live music performances near Strawberry Fields, The Mall & Literary Walk, and Bethesda Fountain (links open Google Maps listings).
Related Reading: Central Park Date Ideas & Romantic Things To Do
NYC Tourist Traps & Scams Recap
Generally speaking, New York City's events, activities, and restaurants are completely worth it.
But unfortunately, some people take advantage of people by creating tourist traps in NYC!
Hopefully, this article will help you steer clear of a trap and help you have the most enjoyable time visiting New York City possible!
Before you go, check out our guide for getting around NYC as a tourist!
*This post may contain affiliate links, so we may earn a small commission when you make a purchase through links on our site at no additional cost to you.