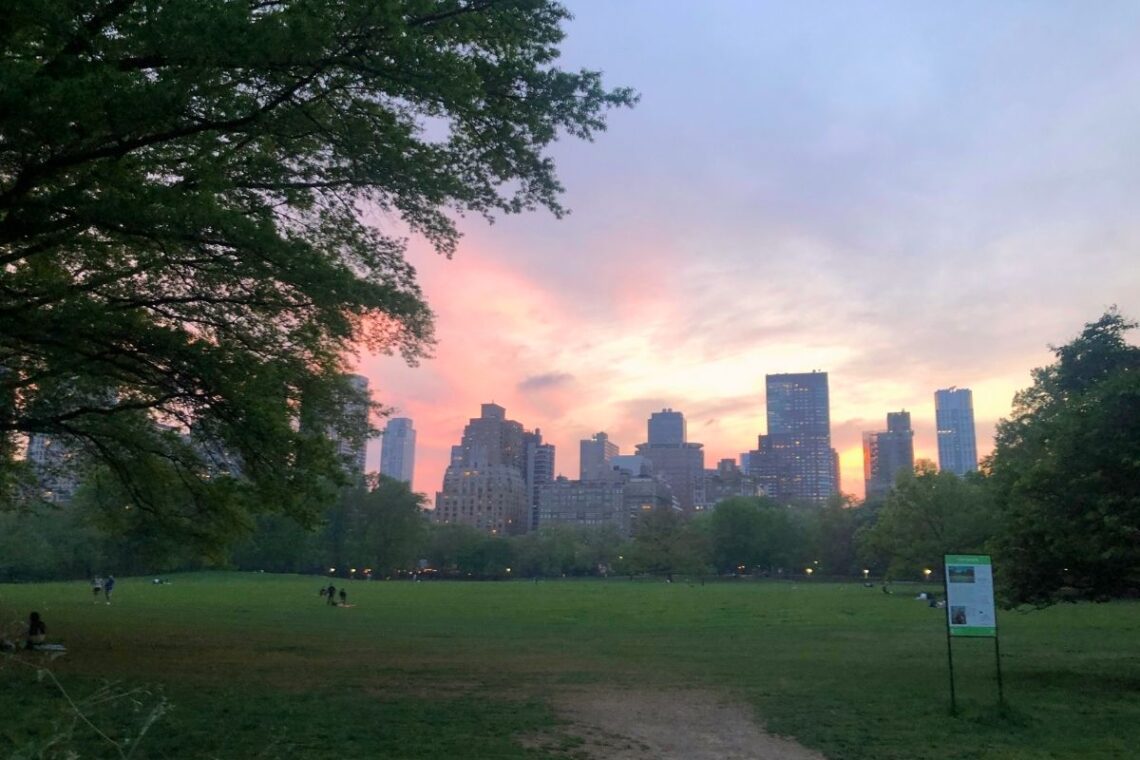 When Does Sheep Meadow Open in Central Park? Season & Hours
Every year Sheep Meadow is closed for the winter season to let the lawn rest. And of course, as spring and the cherry blossoms & blooms return, everyone starts to wonder when it will open again.
Sheep Meadow is now open for the season, as of April 2, 2023! They usually open the gates for Sheep Meadow around 11 am and close them around sundown.
What To Do in Sheep Meadow
Sheep Meadow is arguably the most popular picnic spot in Central Park. It boasts 15 acres of wide open, well-kept grass that allow for some of the most phenomenal views of the midtown skyline.
This area of the park is typically full of sunbathers, picnics, and all manner of leisure activities like Spikeball, frisbee, and tossing a football.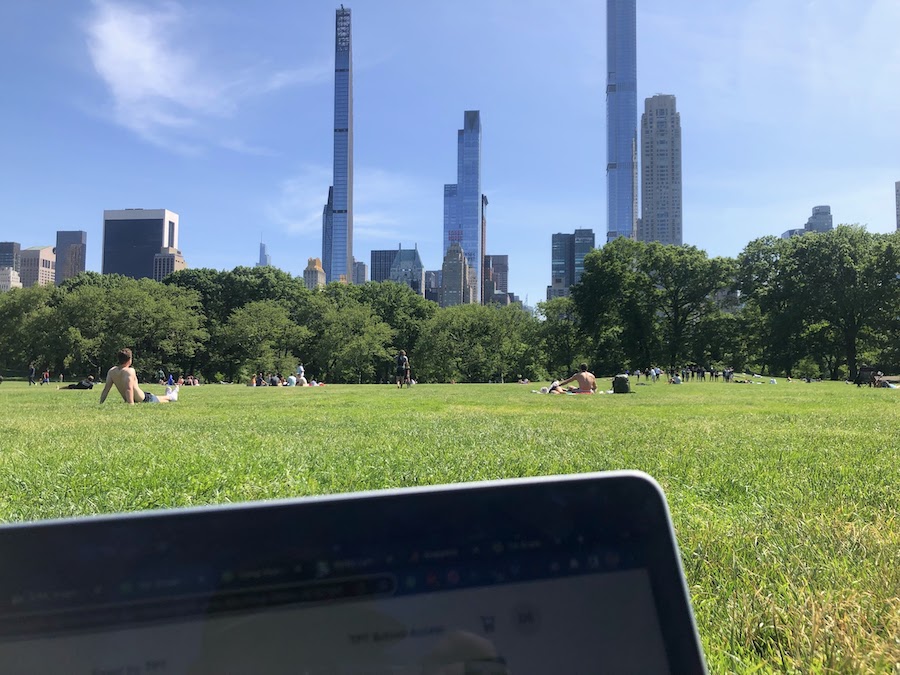 The nearest bathrooms are found at the Le Pain Quotidien on the north end (map link) or right next to Tavern on the Green to the west of Sheep Meadow (map link).
So if you're looking for a fun Central Park date idea or a place to meet up with a group of friends, you can now head to Sheep Meadow!
*This post may contain affiliate links, so we may earn a small commission when you make a purchase through links on our site at no additional cost to you.