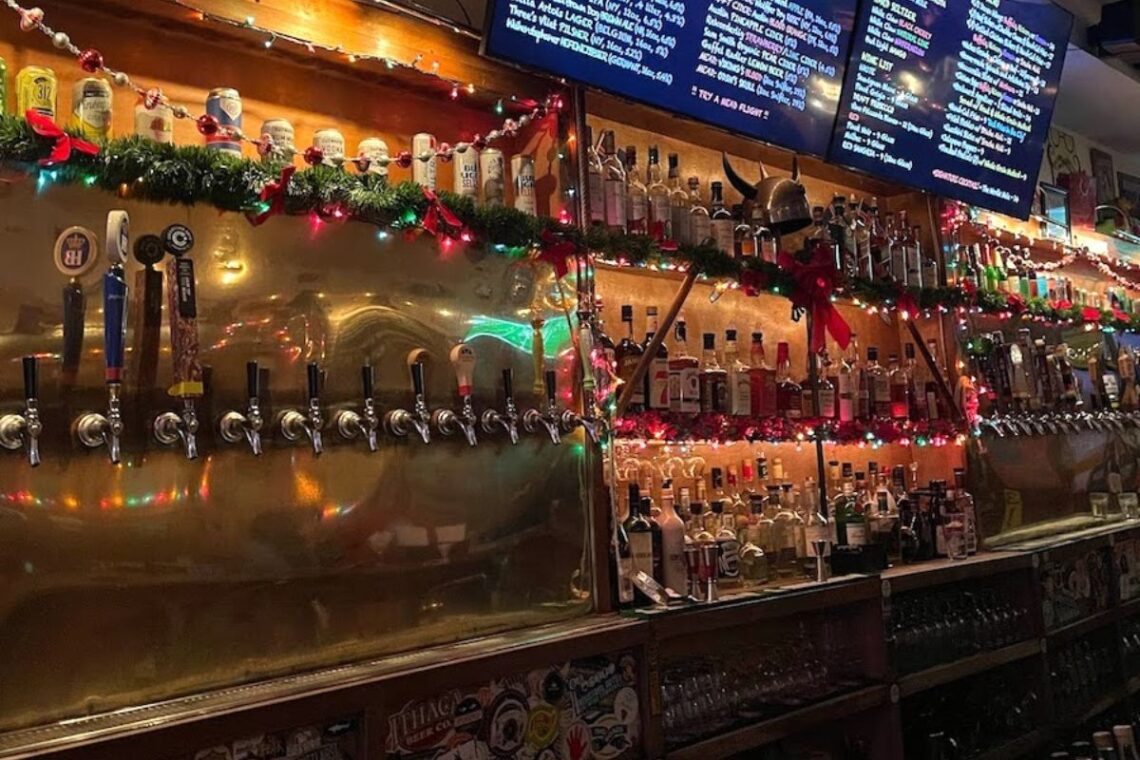 Valhalla NYC Hell's Kitchen Bar Review
If you're looking for a down-to-earth, fairly priced, and cozy bar in Hell's Kitchen, you'll love Valhalla.
Not only is the staff always friendly, but they have plenty of table and seating options for one person all the way up to large groups.
And to round it out, you'll find a large selection (48 according to their website) of craft and unique beers. Many are on tap!
I highly recommend you check it out (Google Maps listing here) if you're in the Midtown Manhattan area, but here's a full review if you want to learn more about Valhalla. 👇
Valhalla Interior & Staff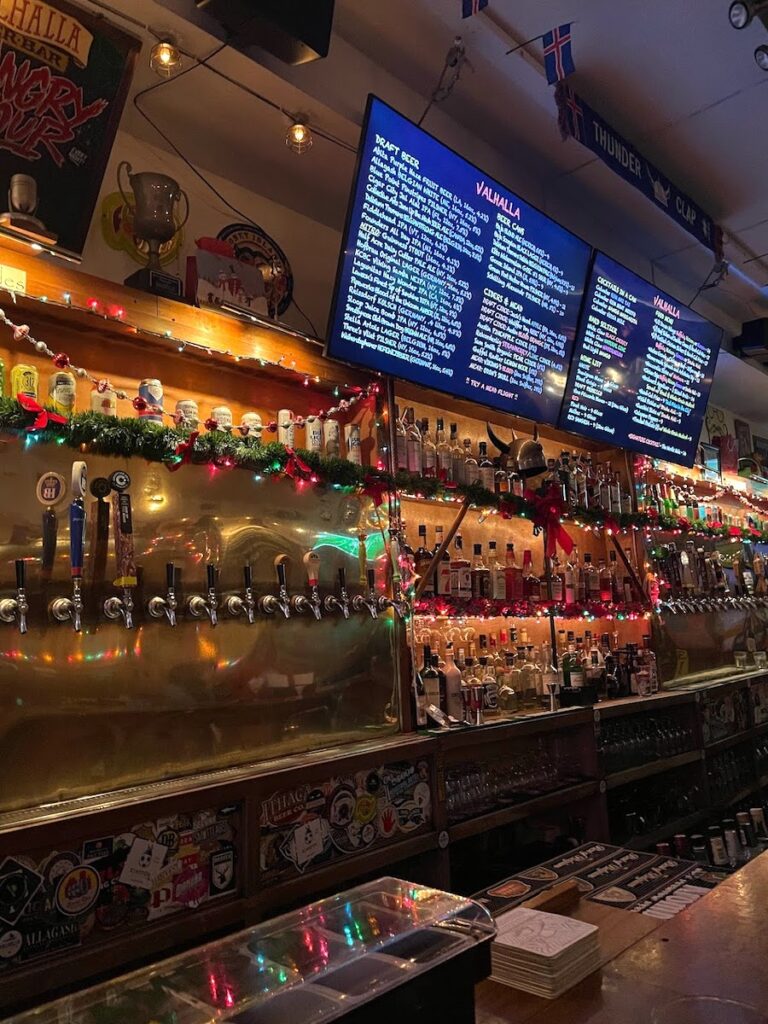 As mentioned, the staff here is fantastic. They can be down for a good chat on a slow night but always are on top of service even on busy nights.
What I love most about Valhalla is the interior. As the name might suggest, it def has a "rustic Vikings" vibe.
Unique decor, plenty of TVs, and nice bathrooms (by bar standards) round everything out nicely.
Valhalla generally has the "main" sports games on. So if you're looking or somewhere to watch Monday Night Football (for example), it'll likely be showing here! It really is a super fun bar spot!
We've even shown up with groups of 10-12 and typically haven't had a problem finding a spot. That's more true in the Summer when there's outdoor seating available.
And now for Valhalla's food, which we've enjoyed every time we've been! ⬇
Valhalla Food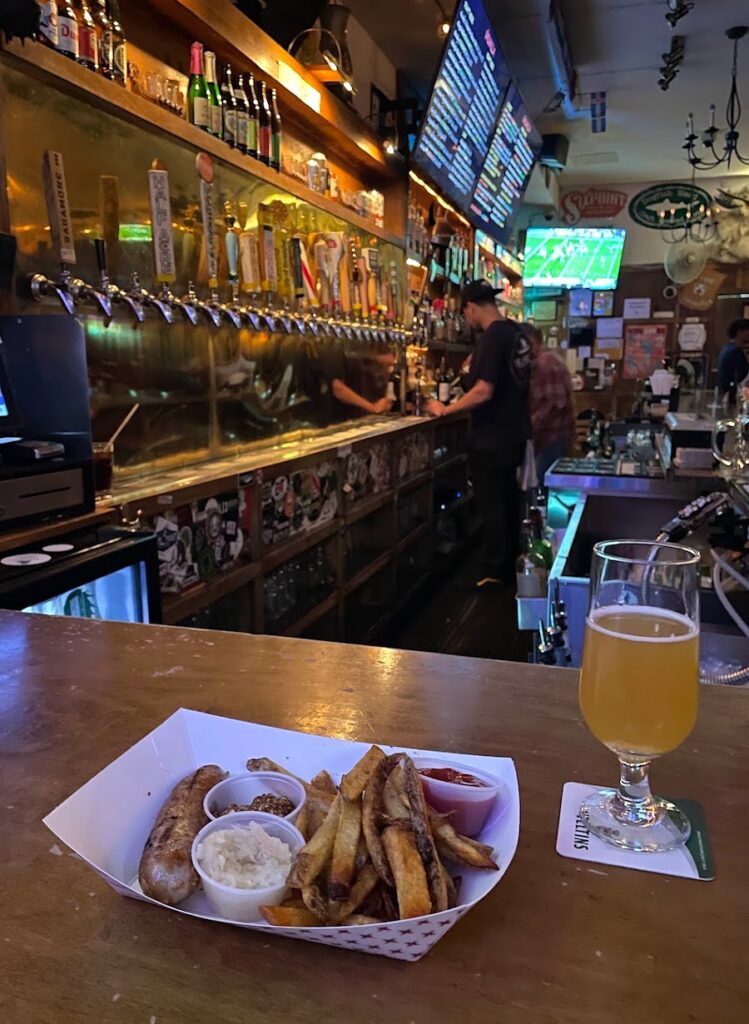 The food is ACTUALLY delicious.
We've tried many of Valhalla's menu items, and here are some we've loved:
Chicken wings
Bavarian pretzels (this is our favorite)
Hand-cut fries
Mozzarella sticks
Bratwurst (better than expected)
Sliders
We haven't had any food from Valhalla that we didn't like…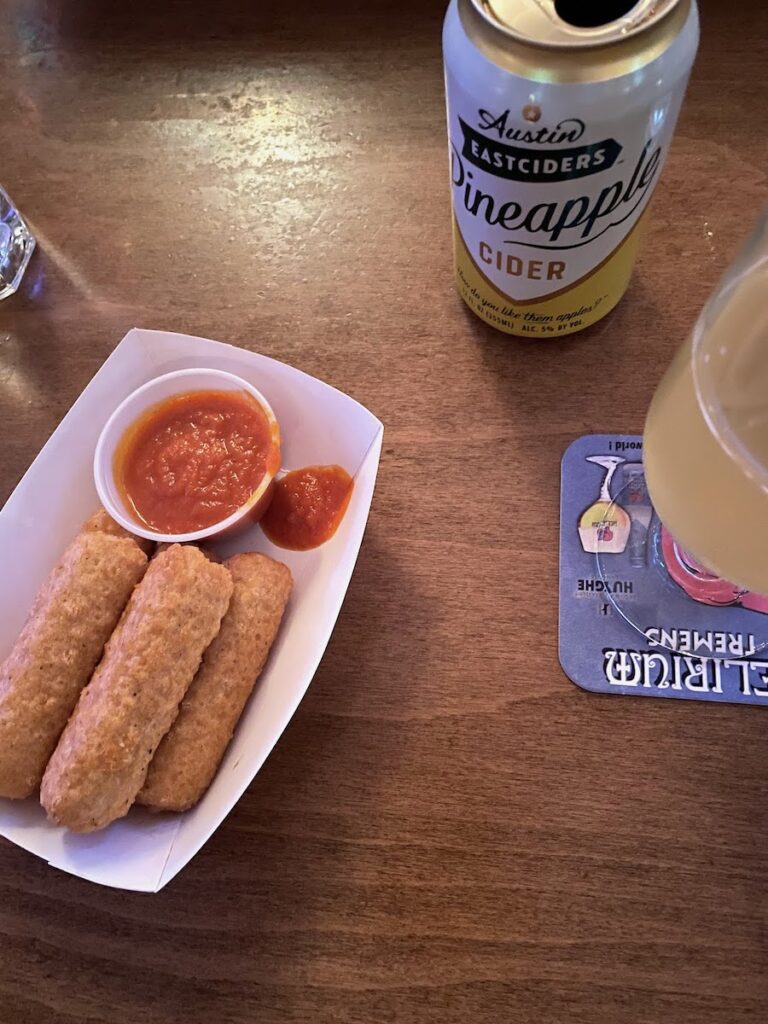 AND, the same goes for the drinks. 🍻
Valhalla Cocktails & Drinks
Valhalla is a beer bar, so don't expect anything extraordinarily unique or fancy in the cocktails realm.
But their beer selection is absolutely phenomenal.
They carry lots of craft beers, local brews, and even imported drafts. Here are some of the favorites we've had at Valhalla:
Mead flight (this is where we first tried Mead and fell in love with it)
Weihenstephaner Hefeweissbier
Delirium Tremens (classic option)
Bolero Snort Fruity Pebbulls
14 Star Maple Breakfast Stout
Brooklyn Pulp Art
… Just to name a few 🍺
Most of their draft beers range from $10-$12, on par for NYC.
Recap & Review of Valhalla in Manhattan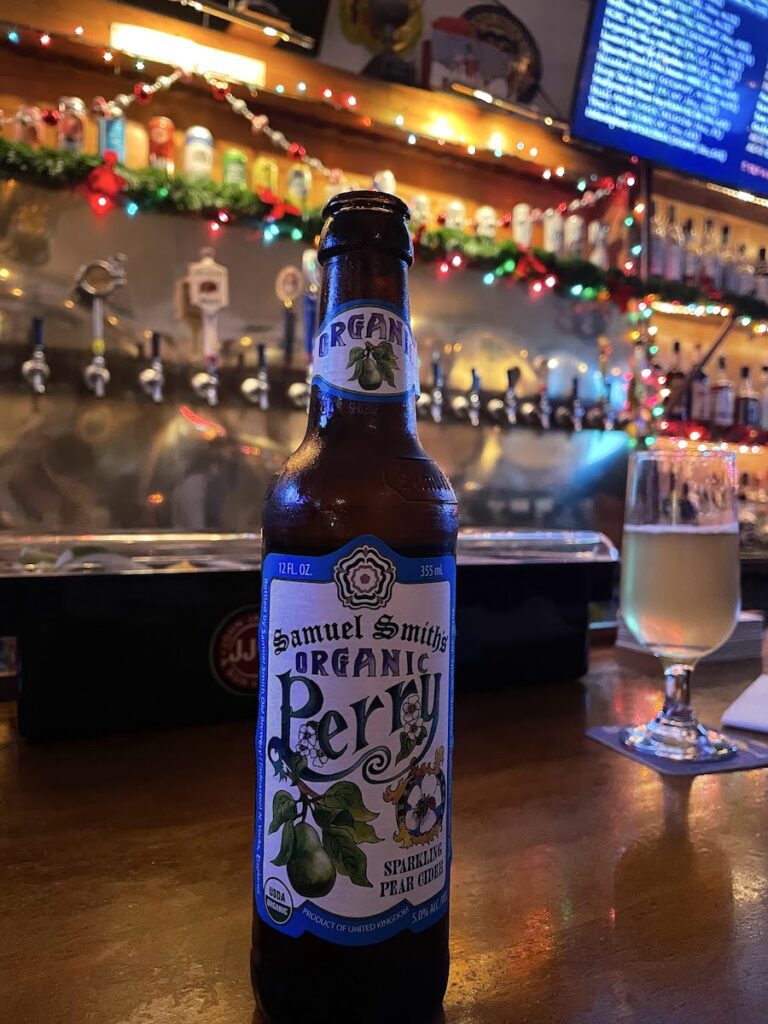 Valhalla really has a local bar feel, that's sometimes rare in NYC.
Their beer selection is massive, the food is well above average, and you can always catch the game here!
If you're in the area, be sure to check out Valhalla (Google Maps listing). It's actually quite close to Central Park and can be accessed via the B, D, E, or 123.
Tell me what you thought of Valhalla in the comments!
*This post may contain affiliate links, so we may earn a small commission when you make a purchase through links on our site at no additional cost to you.