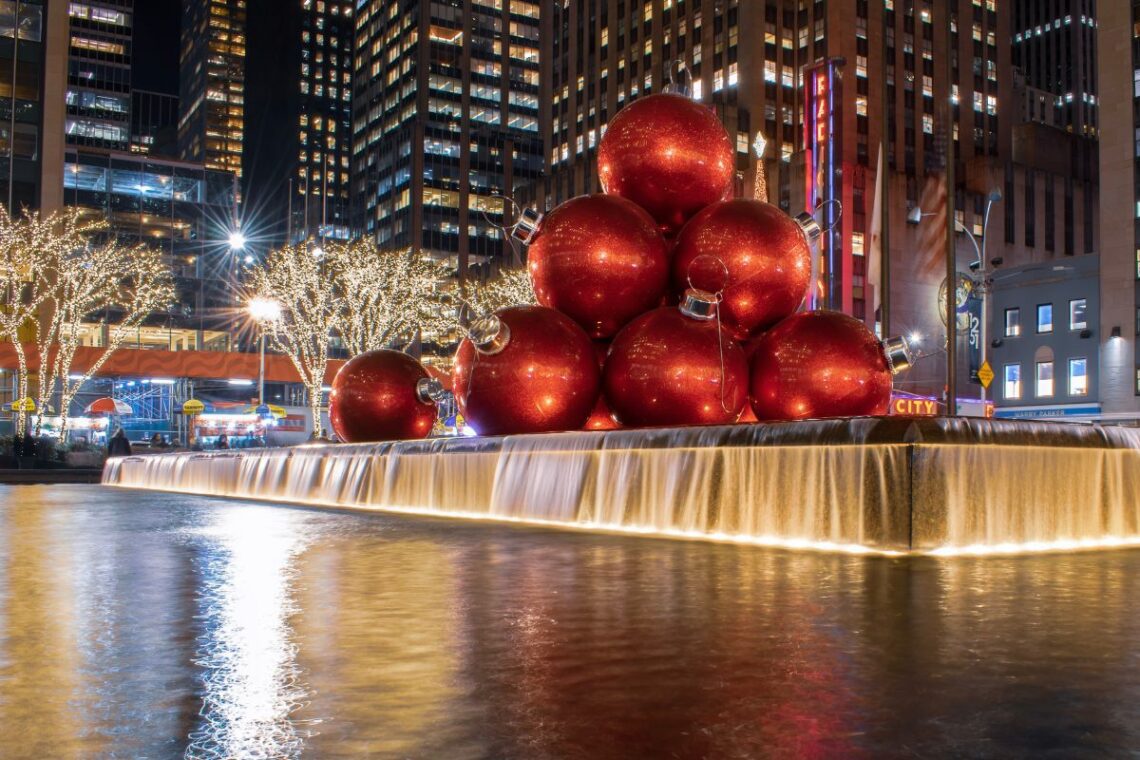 Best Gifts for New Yorkers – That They'll Actually Want
Choosing the best Christmas or holiday (or anytime) gift for a New Yorker is no simple task.
While it may seem like many NYC residents are either picky or have most of what they need… That's not always the case.
I'm gonna break down 27 gifts (3 per category) that any New Yorker would love to get. Although, if the gift receiver is picky you may be shit out of luck… so give them cash. 🤑
Related Reading: How to Earn Points for Paying Rent with the Bilt Card
Here are the 9 categories we'll cover for gift-giving:
1- Gifts for Brand New NYC Residents or People Moving to New York
This person is still figuring out life in the big city, and there are certainly some gifts that will make that a lot easier! Check out the best gifts for people moving to NYC below.
If there is any category or type of person who probably would love cash as a gift, it's the new NYC resident. The city ain't cheap and it can be quite a shock when you first move here!
PS- Help someone new to the city feel confident in navigating and getting around with our new guide. Get the Ultimate NYC Navigation & Transportation Guide here!
Gift Idea Under $50 – Touchscreen Gloves
If they're new to the city and have yet to experience the brutal months of January & February, get them some quality gloves.
Whether they're walking, biking, or taking the subway, having a solid pair of touchscreen gloves is a lifesaver (and hand-saver).
Gift Idea $50-$100 – ClassPass Gift Card
Meeting new people in the city can be tough! One of the best ways to do it is through classes and activities.
Make that process a bit easier by gifting a ClassPass gift card! ClassPass allows you to get into a wide variety of classes like yoga, gym classes, and spin.
Gift Idea $100+ Lyft Gift Card
I am biased as a frequent Citi Bike user (and maybe this won't work for everyone), but being gifted a yearly Citi Bike membership would be phenomenal.
Most New Yorkers end up using Citi Bike (at least sometimes) and if someone were to give you a year of it for free… just amazing.
The easiest route would be to buy a Lyft gift card. The membership is just shy of $200, but I'm confident any new NYC resident would be stoked for any amount of $100+ as a Lyft gift card.
Even if they don't want the full membership, everyone takes a Lyft ride every so often!
2- Fun Gifts for New Yorkers with Dogs
Life in New York is expensive, and having a pet here is no exception.
Here are some ideas for New Yorkers with dogs or even new puppy gifts.
Gift Idea Under $50 – Waist Leash
Winding through busy sidewalks in NYC is one thing, adding a dog to the mix makes it even more of a challenge.
And if you've got a leash in your hand, good luck trying to get your phone out or hold anything in your hands.
That's why we LOVE our hands-free waist leash. It keeps your hands free while keeping your pup close to you as well. Plus, many have a bungee option to reduce pulling (if your pup does that).
PS- This is a game-changer for someone who runs with dogs.
Gift Idea $50-$100 – Bonne et Filou Dog Christmas Box
Not only will your dog love these fancy treats, but this is an NYC-based brand!
Dog macarons, who knew?!
Gift Idea $100+ Furbo
Most New Yorkers with pups are dealing with worrying about their dog barking or causing issues while they're gone.
Or, they just wanna check in on them cause they miss them…
Either way, a Furbo camera is a great gift for New Yorkers with dogs. You can throw treats while away from home, amazing!
3- Readers & Book Worms
Reading is a quality life habit, and there isn't much better than finding a nice bench and settling in with a good book in the city.
Gift Idea Under $50 – Bookends
Bookends make for a Christmas gift for someone who loves to read and likely has plenty of books.
While there are certainly endless styles of bookends, we have some of these geode bookends and they're always a conversation piece.
Gift Idea $50-$100 – Strand Gift Card
Strand has been selling books in New York since 1927. It's become a staple since!
The Strand has thousands of books ranging in category and price. A true book-lover would absolutely enjoy a gift card to Strand!
Gift Idea $100+ Kindle Reader
While this may seem like a "boring" gift, it can be perfect for New Yorkers who love to read!
Space is at a premium, and many New Yorkers are trying to avoid buying or getting new items that'll take up a lot of space. A Kindle is a perfect solution as you can get thousands of new books without taking up any extra space.
4- Cool Gifts for New Yorkers with Kids
Many people say that having a kid in NYC is a real challenge, so parents in NYC need a good gift more than anyone else on your list! 😅
Gift Idea Under $50 – Zoo Tickets or New York Aquarium Tickets
Whether in New York or elsewhere, I'm told the key to kids is giving them something to do.
Giving a parent some tickets to take their kid(s) to the zoo or aquarium is a perfect gift option!
Gift Idea $50-$100 – Collapsible Wagon
Again, New Yorkers have to maximize space, so anything that is collapsible is gonna be ideal.
Having kids (or just for adult use) often requires lugging a lot of items if you want to go somewhere like Central Park. Having a wagon like this makes it easy!
Gift Idea $100+ Museum of Natural History Membership
While New Yorkers can do "pay as you wish" at most museums, there are ample benefits to having a membership. And that's especially true with kids!
The biggest perk is getting into exclusive events, shows, and getting to skip the lines on crowded days (1-2 hours+ sometimes).
5- Gift Ideas for Drinkers in NYC
New York is home to an unbelievable amount of fun bars.
But even when not out for the night, having a drink at home with friends is a great option!
Gift Idea Under $50 – Wine Stopper
There is nothing worse than opening a bottle of wine and then not having time/desire/drinking capacity to finish it…
This compact vacuum wine stopper saves your wine's flavor for longer once it's opened.
We love this one and highly recommend it!
Gift Idea $50-$100 – Bartending Kit
While most New Yorkers go out for drinks, you'll certainly end up pre-gaming at an apartment.
Having a bartending kit that's stylish and usable can impress guests and help you make cocktails that actually taste good. I love the style on this one!
Gift Idea $100+ Winc Wine Subscription
Wine is good. Free wine is better. Wine delivered straight to your door (saving you from schlepping it across the city) is best.
Give the perfect gift to your NYC friend who loves to drink with a Winc gift card! We've used Winc and have always LOVED the wines we've gotten.
$100 gets you 2 months of wine boxes!
6- Gifts for New Yorkers Who Love to Cook & Foodies
While it seems like few New Yorkers choose to cook, those who do are usually really into it!
Here are some good gift ideas for foodies and people who love to cook in NYC.
Gift Idea Under $50 – NYT Cooking Subscription
Even for people who love to cook, trying to find quality recipes can be a crapshoot.
New York Times Cooking is the answer. Pretty much every recipe is high-quality and they have LOADS of different types of recipes. Even some cocktails!
Gift Idea $50-$100 – Aerogarden
One of the easiest ways to take your cooking from good to great is with fresh herbs! But most people in NYC don't have space (or enough light) for a garden…
Enter Aerogarden! It lives on your counter (or wherever) and grows fresh herbs. Seriously a must-have for anyone who loves to cook!
Gift Idea $100+ Caraway Pot Set
These pots sets are taking over, and with good reason. Not only are they extremely high quality, they also come with storage solutions for the lids and pots.
And that makes all the difference in a small New York apartment!
These pots and pans are very well-rated!
7- Gifts for the Working Professional in New York City
While a puffer vest seems like a good idea, they probably already have one. 😉
Here are some other quality gift ideas for a working professional in the city.
Gift Idea Under $50 – Portable Cooler
Working professionals do a lot of, well… working. But that also often equates to partying/not working even harder.
And when you and your friends end up at Central Park for a picnic, you'll want a cooler.
Gift Idea $50-$100 – Work/Travel Backpack
If you're needing to transport a laptop and other items, carrying a bag can suck. Especially in the city.
And you don't want a janky-ass-looking backpack.
This Herschel bag is beautiful and functional!
Gift Idea $100+ Airpods or Other Noise-Canceling Earbuds
New York City is loud. And whether you're working in an office, coffee shop, or at home, you need to be able to block out the noise.
Over-the-ear headphones are great, but noise-canceling earbuds are more practical for day-to-day use.
I love my Airpods, but if your gift recipient isn't on the Apple train you can get these instead.
8- The Experiences Lover Gifts
New York is an adult playground. And there are SO many things to do in the city.
Here are some fun gift ideas for the person on your list who always is looking for new fun things to do!
Gift Idea Under $50 – Portable Charger
For someone who loves to go do all the experiences and attractions, they'll likely be taking a lot of pictures and videos too.
Nothing is worse than your phone dying partway through the day, especially in New York.
I LOVE this charger because I don't need to carry any cords, just this low-profile charger. Perfect!
Gift Idea $50-$100 – TodayTix Gift Card
While we tried to avoid having too many gift card options, this one had to be included.
TodayTix typically has the best broadway show prices, especially for weekdays if you plan in advance.
Get this as a gift and it will certainly get used!
Gift Idea $100+ Wine & Sail
I received this as a birthday gift and it was a HELL of an experience!
You get to go out on the water (on a unique sailboat), enjoy tons of wine, and see amazing views of the city. It's one of the most fun experience-activities we've done in New York!
9- Gifts for Plant Enthusiasts
The key to sprucing up any apartment is plants. Having lots of plants can make even a tiny apartment feel like home!
Gift Idea Under $50 – Macrame Plant Hangers & Hooks
A common theme when looking at gifts for New Yorkers, opt for items that save space.
And that's why these macrame plant hangers are perfect for any plant lovers on your list.
Gift Idea $50-$100 – Plant Stool Holder
On a similar note as above, plant stools are great for adding some flair to your plant displays.
I love the pop of color on the feet of these ones!
Gift Idea $100+ Cash for Union Square Market Plants
Without a doubt, there is one place and one place only to buy plants in Manhattan. And it's at the Union Square Market.
Specifically at Petal Plants & Flower. It's the biggest plant booth there, and they have the best plant prices in the city, without a doubt!
So, gift someone $100 cash with a nice card and they'll be able to fill out their apartment with beautiful plants!
Recap of Best Gift Ideas for New Yorkers
Finding a great gift for a New Yorker doesn't have to be impossible. Hopefully this article has given you some solid ideas!
And truthfully if you aren't sure, just give 'em some cash! 💰
*This post may contain affiliate links, so we may earn a small commission when you make a purchase through links on our site at no additional cost to you.