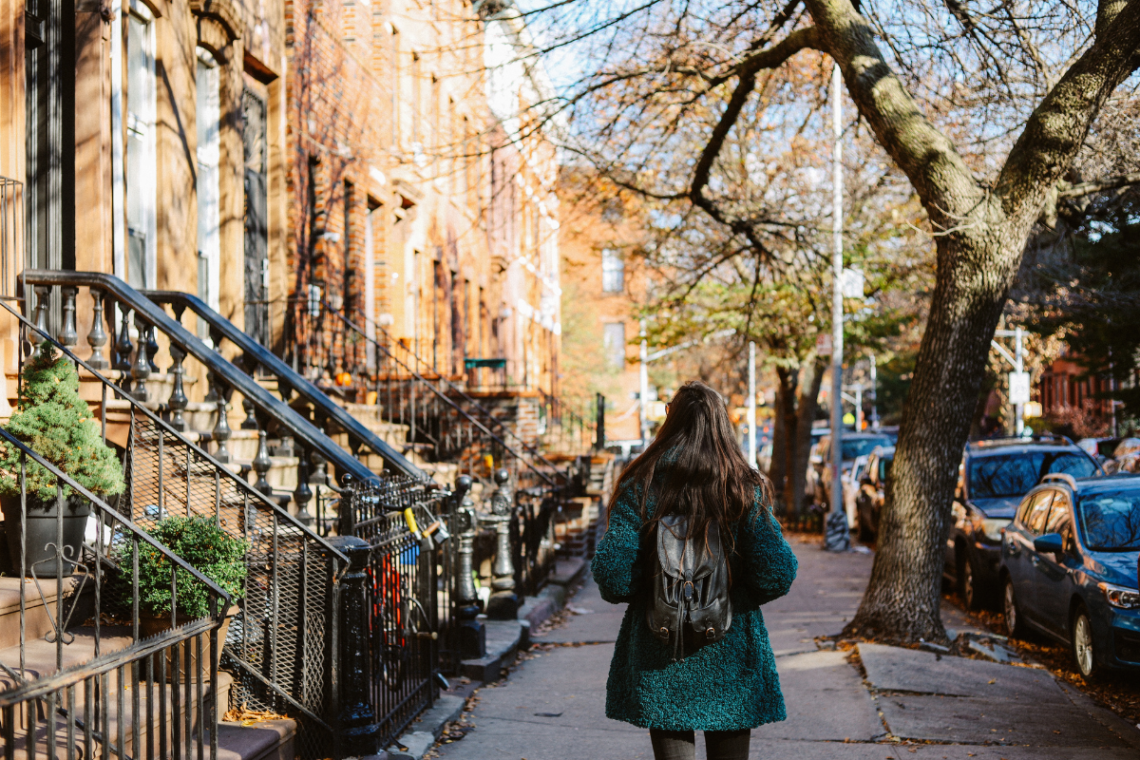 The #1 NYC Sidewalk Rule to Never Break
The hustle and bustle of New York City can feel daunting at times. Especially when the sidewalks, subways, and streets are busy. Which happens a lot!
In this article, we're gonna break down the #1 NYC sidewalk rule to never break.
And let's be clear, this is the main reason New Yorkers are often viewed as mean or cranky.
(This post was inspired by Reddit posts, check them out here & here.)
Let's do it. 👇
Note: This article was written by a real live human being, not artificial intelligence. 🥸
The #1 NYC Sidewalk Rule to Never Break Podcast Episode
Want to hear more podcasts like this? Head here.
Imagine This on Your Morning Commute…
As you rush in your car to make it on time to work, you drive up on a car going just under the 40 mph speed limit. It's a single-lane road, so you slow down, not a huge deal.
Then, boom!
The guy slams on his brakes.
After narrowly avoiding rear-ending him, you lay on the horn.
What the hell is this guy doing?!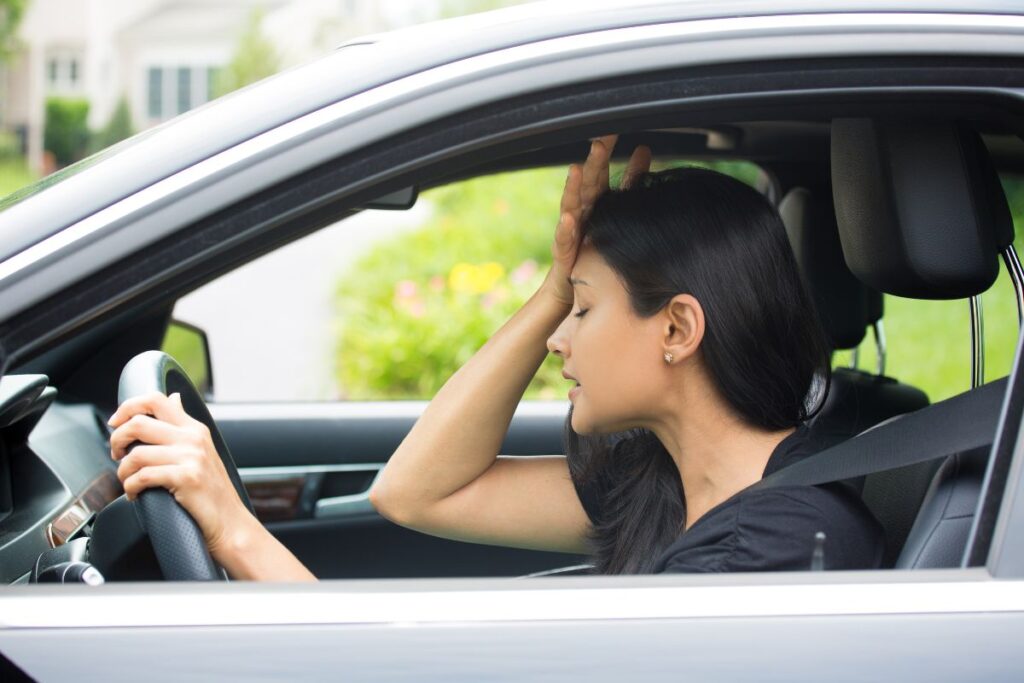 He sits in the middle of the road, blocking traffic to all the commuters behind him. You'd likely be a bit agitated.
Now imagine you find a gap in oncoming cars to swerve around this careless, and frankly unsafe, driver to get on your way…
And…
He's sitting on his phone taking a picture of a street sign while the line of frustrated drivers extends behind him.
Commuting in New York City doesn't typically involve the 40 mph drive with a parked car in the single lane, but these "blockers of traffic" exist: on sidewalks, at the bottom of stairwells, right at the exit from the subway station… Standing, not moving, not allowing people through.
And just like the agitated driver expressed frustration and attempted to communicate with their horn, many NYC commuters lay on their version of their "horn" too. It's a horn that can spew many expletives and is often as loud as a real car horn. 😅
Maximize your time in NYC by demystifying the art of safely and efficiently getting around the Big Apple!
Ultimate NYC Navigation & Transportation Guide
Why the NYC Walking (and Commuting) Experience is Different
Unlike most sidewalks outside of large cities, especially NYC, the sidewalks in New York are for commuting.
Commuting to work.
Commuting to the gym.
Commuting to a restaurant.
Commuting to a Broadway show.
And while there aren't sidewalk laws like traffic laws, unwritten rules keep everyone safe, happy, and moving swiftly to their next destination.
#1 Rule – Don't Stop in the Middle of the Sidewalk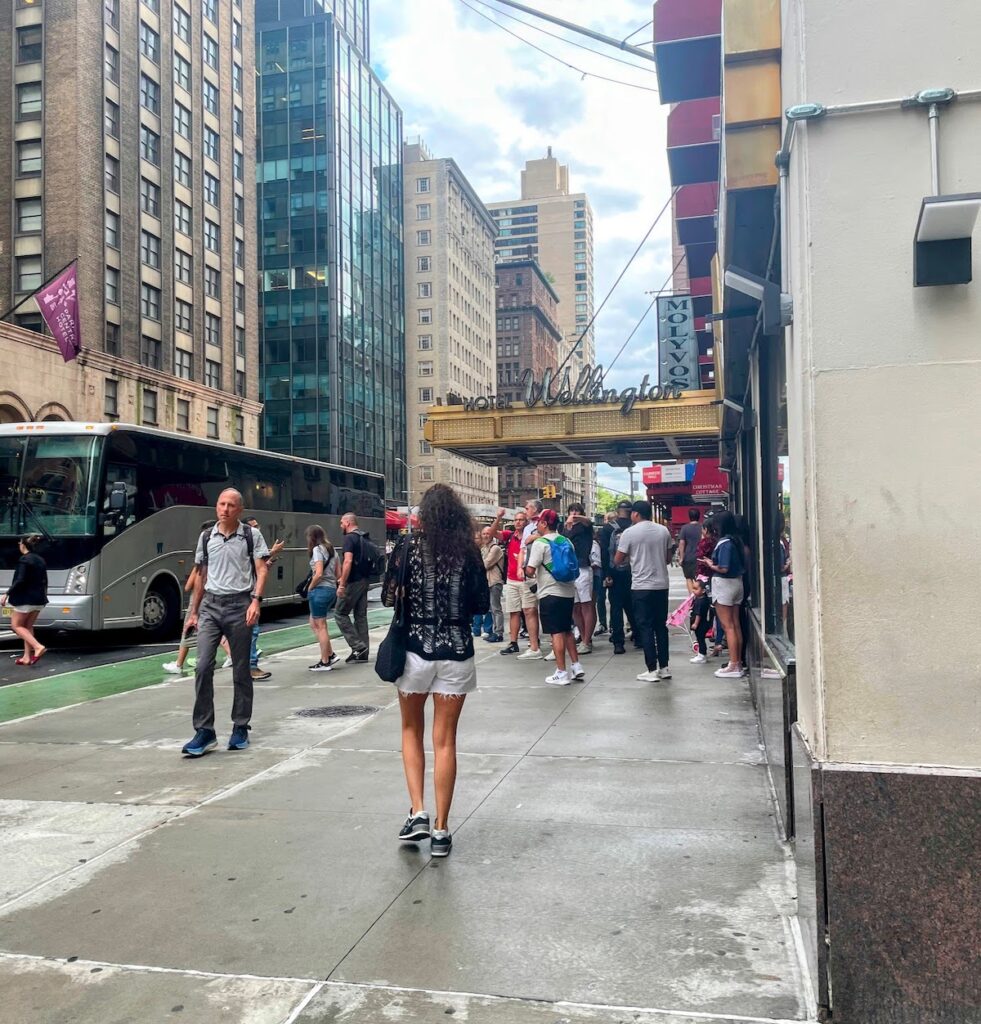 See that picture above? The entire sidewalk is blocked off… Not good!
Above all, don't stop in the middle of the sidewalk. And that's especially true for stopping to take a picture…
There are certainly people commuting behind you and many New York sidewalks are small and narrow. Stopping in the middle causes a traffic jam.
So here's what to do instead. 👇
Do This Instead
If you need to look at directions, snap a pic, or tie your shoes, just pull off to the side. Preferably up against a building. 😃
Don Filippo – This Episode's "You'll Have to Check It Out" Segment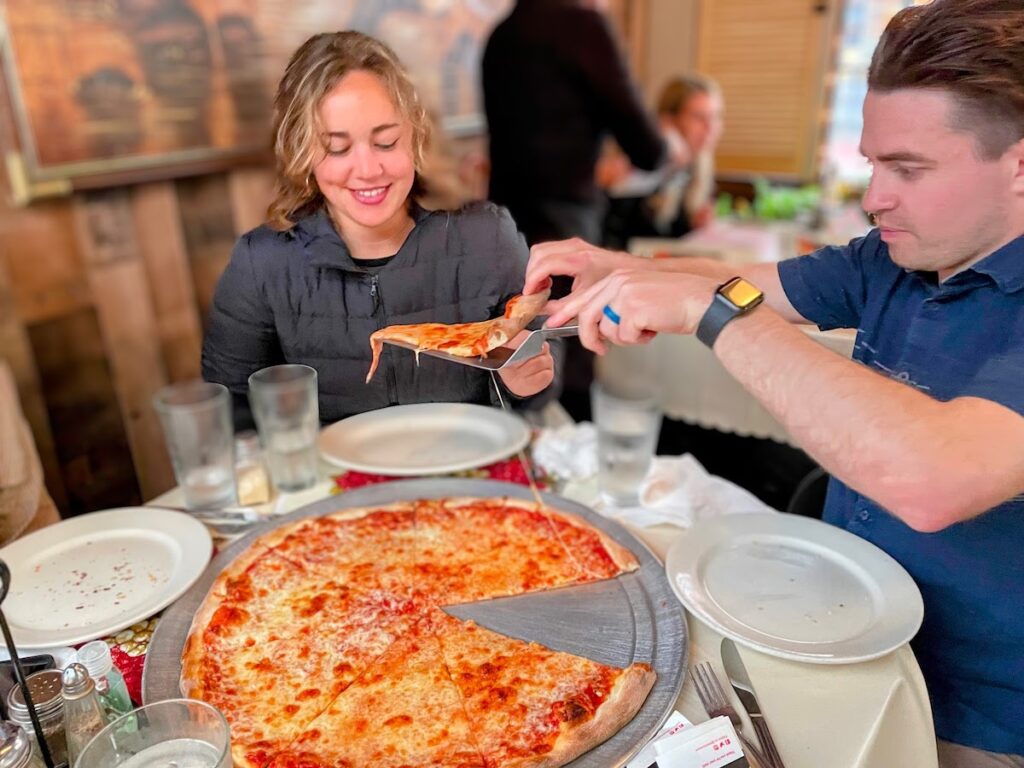 If you find yourself on the Upper East Side, you'll have to check out Don Filippo.
It's especially a great spot to eat before or after visiting the MET.
Pro Tip: Eat before going to museums.😅
Related Reading: Must-Try Restaurants Near the MoMA
Don Filippo is a classic pizza joint with pies, pasta, and salads. You can order by the slice or sit down for a full pie.
We've had phenomenal pizza every time we've gone, so don't miss it!
Don't Stop at the Top or Bottom of the Stairs
Very similar to the main sidewalk rule, you shouldn't stop and stand at the top or bottom of stairs.
That includes places like:
Subway stations
Shopping/stores
Broadway shows
Anywhere with stairs 😀
Stopping at the top or bottom of stairs creates a bottleneck where people can't get up and down the stairs.
And while you may not see anyone behind you or coming toward you, that can change quickly. It's especially true for subway stations!
Related Reading: Getting Around NYC As a Tourist
They may even be carrying something… 👇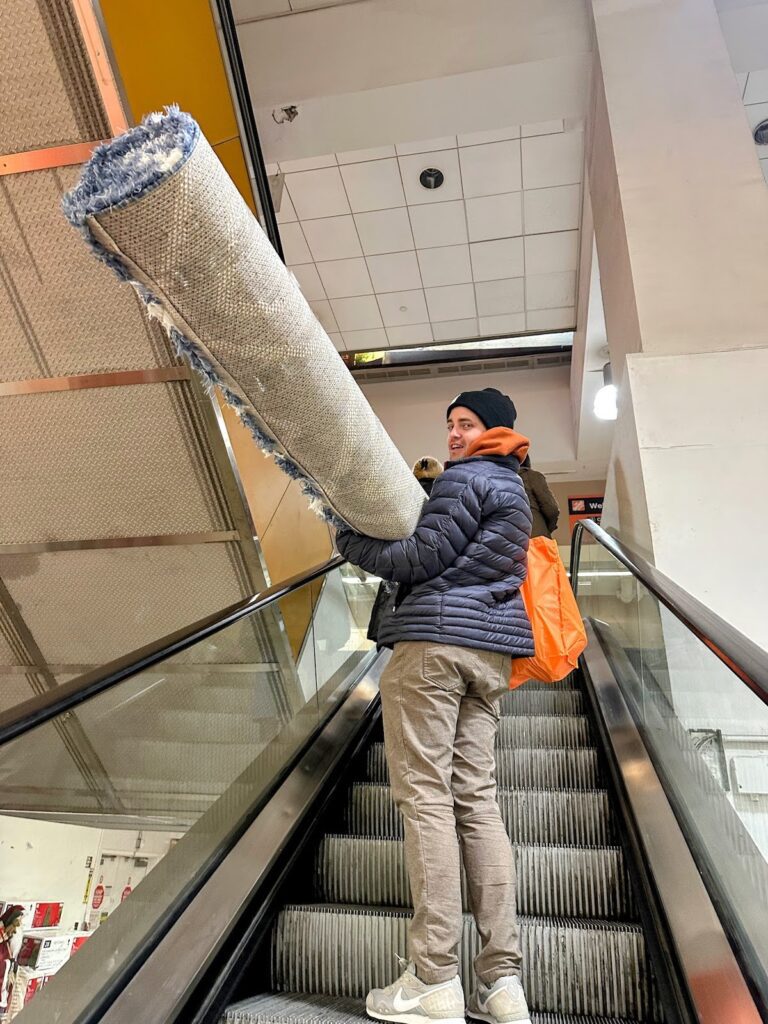 Do This Instead
So, instead, move 10 or so feet away from the stairs and then stand.
Especially at subway stations, it's very helpful to leave staircases clear.
Don't Stop Outside a Door or Exit
You'll notice a theme here… don't stop right outside a door or building exit.
This, again, creates a bottleneck at a spot where there is nowhere else to go!
See below. 👇
Do This Instead
Instead of stopping outside a door or exit, walk 10 or more feet away and then stand.
From there you can make a game plan, look up directions, or snap as many pictures as you desire.
Maximize your time in NYC by demystifying the art of safely and efficiently getting around the Big Apple!
Ultimate NYC Navigation & Transportation Guide
The #1 NYC Sidewalk Rule Recap
Genuinely, we want everyone to have a safe and successful time in New York City. Respecting the rules of the sidewalks can help everyone do just that!
So when you find yourself wanting to stop while walking in NYC, move to the side. Everyone will be a lot better off! 😀
Traveling to New York? Check out 3 NYC tourist traps to avoid!
*This post may contain affiliate links, so we may earn a small commission when you make a purchase through links on our site at no additional cost to you.