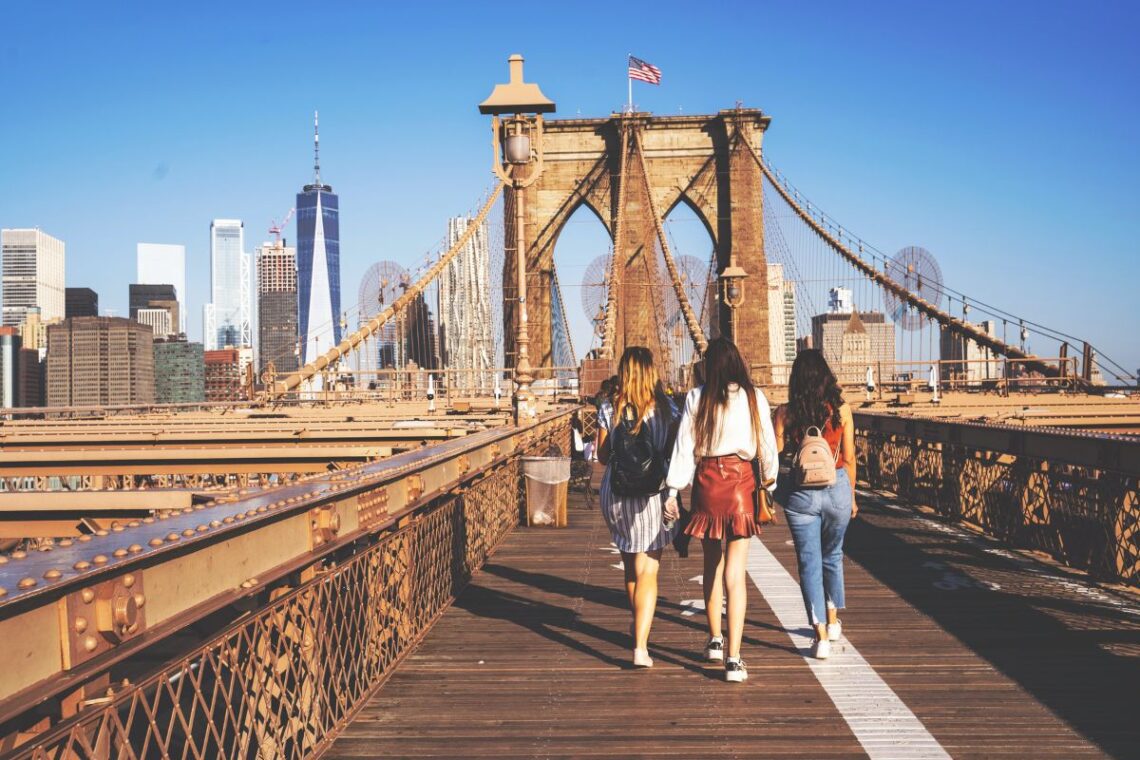 NYC Safety Tips: 5 Tips from a Local to Stay Safe!
When it comes to exploring the vibrant streets of New York City, safety should be your top priority. These 5 NYC safety tips will help you feel confident and safe!
The city offers a unique and dynamic environment, but it's important to take necessary precautions to ensure a secure and enjoyable experience.
Whether you're a resident or a visitor, keep these five essential NYC safety tips in mind to navigate with confidence (click to jump to each section):
And I do want to note, I've lived in NYC for a few years and I've had only a couple of genuinely serious safety situations. While the incidences are few, each one was a bit nerve-wracking.
All that to say, NYC is generally safe. Just follow the tips below. 👇
Note: This article was written by a real live human being, NOT artificial intelligence. 🥸
NYC Safety Tips Podcast Episode
Want to hear more podcasts like this? Head here.
1. Opt for the Middle Train on the Subway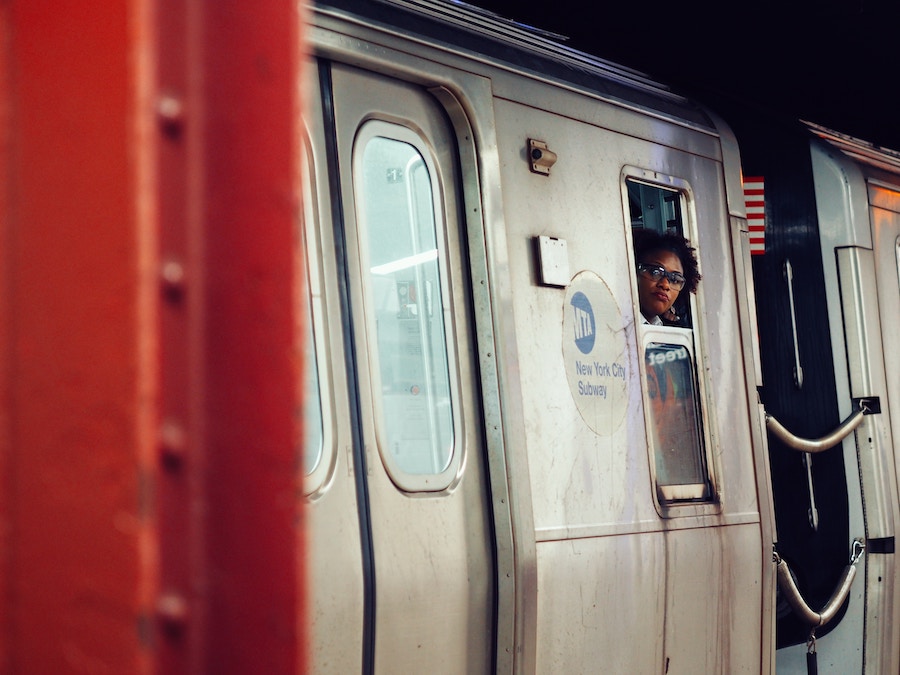 When using the subway system in New York City, choosing the middle cars of the train is a smart safety move. These cars tend to be more crowded and well-lit, providing a safer environment compared to the front or back cars.
PLUS, the conductor (not the driver) is usually in the middle train. If something bad were to happen, the conductor can actually provide some assistance or at least call out for some help!
By boarding the middle train, you increase your visibility and reduce the chances of encountering any untoward incidents.
2. Avoid Walking, Biking, or Riding the Subway with Noise-Canceling Headphones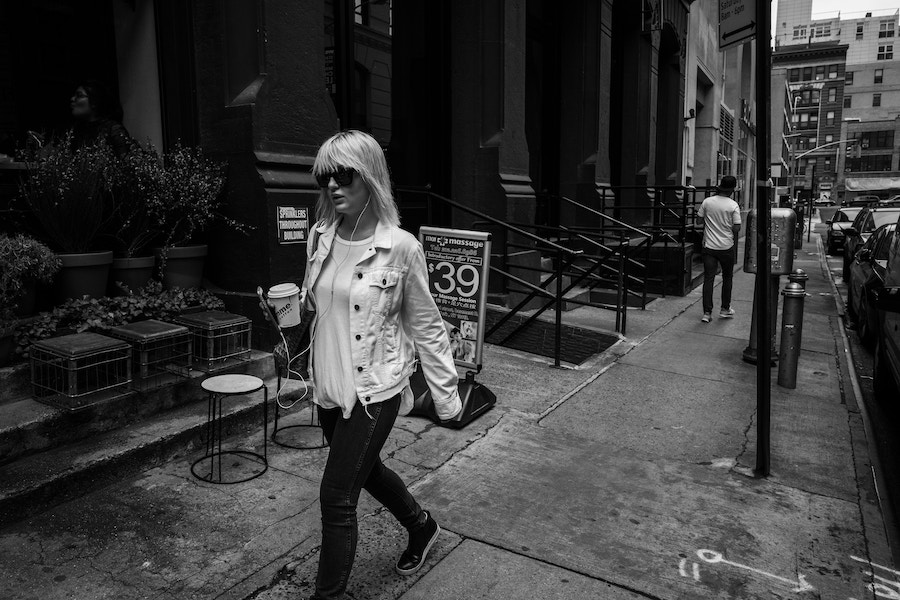 While immersing yourself in your favorite music or podcasts may be tempting, avoid using noise-canceling headphones while walking, biking, or riding the subway in NYC.
This holds true for exploring Central Park, Times Square, or the Upper West Side!
Related Reading: 5 Places to Eat in Times Square
Maintaining awareness of your surroundings is crucial for your safety in New York.
By keeping your hearing unobstructed, you can hear approaching vehicles, emergency sirens, or potential warnings, minimizing any potential risks.
I won't dive into the details but we have a good friend whose life was probably saved on the subway by being able to hear the person next to him!
3. Avoid Solo Travel After Midnight if Possible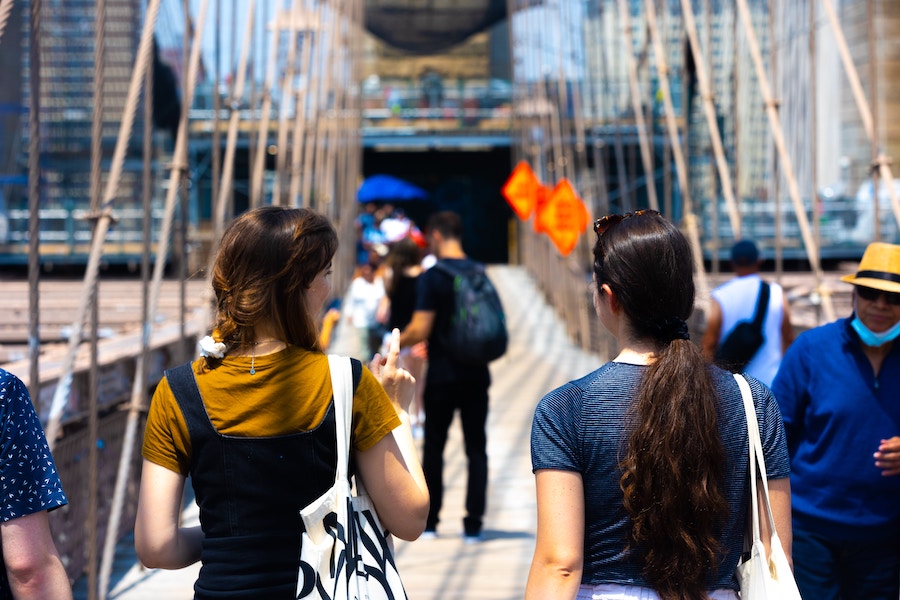 As the night falls, it's wise to exercise caution and avoid solo travel, particularly after midnight. Stick to well-populated areas and consider traveling with a companion or utilizing reputable transportation options like taxis or ride-sharing services.
By reducing your exposure to isolated situations, you enhance your personal safety and reduce the likelihood of encountering any unforeseen incidents.
Related Reading: 3 NYC Tourist Traps to Avoid
Ray's Candy Story – Episode's "You'll Have to Check It Out" Segment
In each podcast episode (if you aren't following, do so here) we'll be recommending one place to eat, drink, or snag some coffee throughout New York City!
Ray's Candy Store is a must-try dessert spot naer Tompkins Square Park that opened almost 50 years ago.
You MUST try the deep-fried Oreos. And anything else they'll deep fry for that matter.
Check out Ray's Candy Store here.
4. Carry Pepper Spray or Some Other Type of Basic Weapon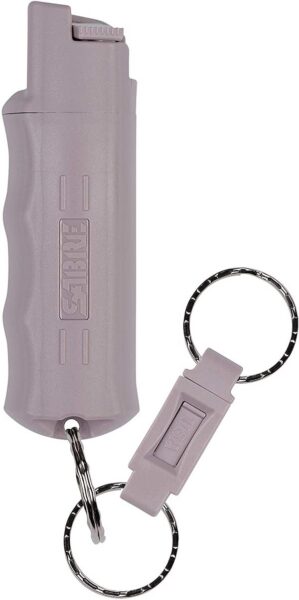 Carrying a self-defense tool such as pepper spray or a basic weapon can provide an added sense of security. While it's essential to prioritize de-escalation for your safety, having a non-lethal option can help you feel more confident in potentially threatening situations.
Pepper spray is great for that! It should be on your NYC packing list!
I will never forget watching a girl pepper-spraying an unruly man who wouldn't leave her alone on the subway platform… IYKYK.
5. Look Both Ways Before Crossing Streets, No Matter What
In a bustling city like New York, pedestrian safety is paramount. Always look both ways before crossing streets, regardless of traffic signals.
Some drivers (more so the bicyclists) may not strictly adhere to traffic rules, so it's essential to remain cautious and aware.
Just LOOK both ways! Seriously. 👀
By adopting this simple habit, you minimize the risk of accidents and ensure your safe passage as a pedestrian.
NYC Safety Tips Recap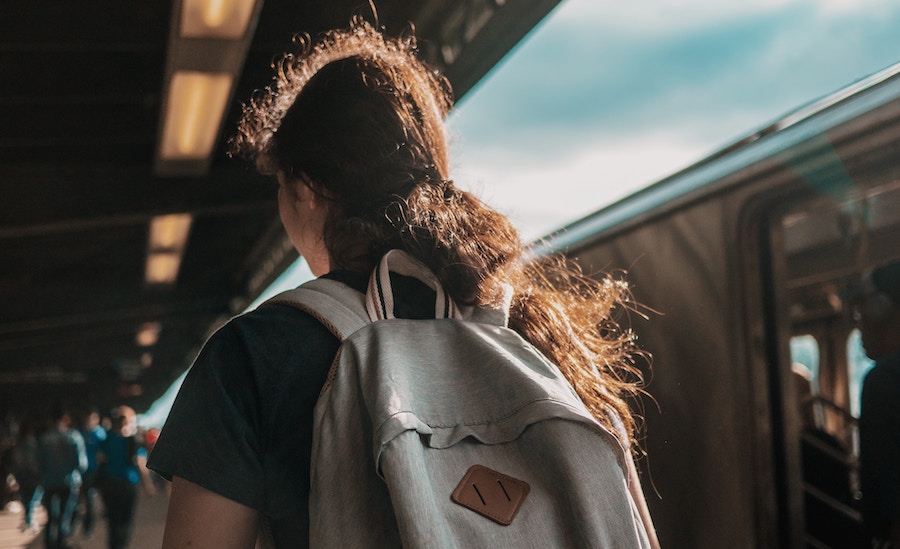 Remember, prioritizing your safety is key to having a memorable and enjoyable experience in the city that never sleeps.
By following these five essential NYC safety tips, you can navigate the streets of New York City confidently and securely.
Looking for a confidence boost while navigating NYC? Check out our tips for getting around NYC as a tourist!
*This post may contain affiliate links, so we may earn a small commission when you make a purchase through links on our site at no additional cost to you.