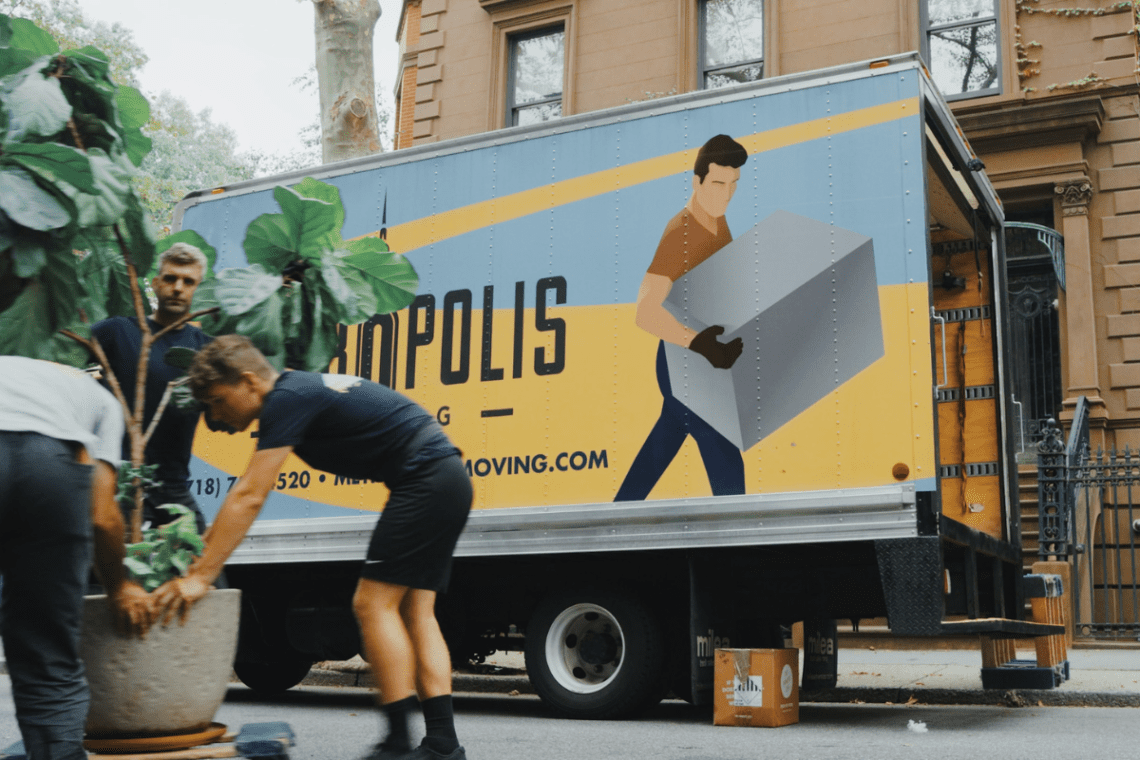 Best Gifts for Someone Moving to NYC: 13 Gifts They'll Love & Use
So your friend or family member decided to move to NYC… What will they need and want?!
In this article, we'll outline some amazing gifts that anyone moving to New York City will love!
As a note, anyone who is moving to NYC will truly love cash. Yep, cold hard cash (Venmo works too).
New York City is expensive and the cost of moving there can really add up, so if you can't decide on a gift I'm certain they'll be more than happy with getting money!
We moved to NYC a couple of years ago and I truly wish I would have had all of these gifts before we started unpacking boxes. 👇
Overview of 13 Gifts for Someone Moving to NYC
Alright, I'll give a full breakdown of each gift below, but here's a quick look at some gifts for someone moving to the big city! Click each link to shop for that item (opens in new tab).
There are a few "themes" you'll see with these gifts, and hopefully it can help you choose other gifts that might not be on this list. Everyone who moves to NYC quickly learns that there are a few things that make living here different than other places…
It's expensive, so anything that can help save money is appreciated
Space is tight, so finding solutions for a small apartment is a must
Comfort & safety are paramount, especially as you'll truly experience all 4 seasons
Now let's look at each gift below! ⬇️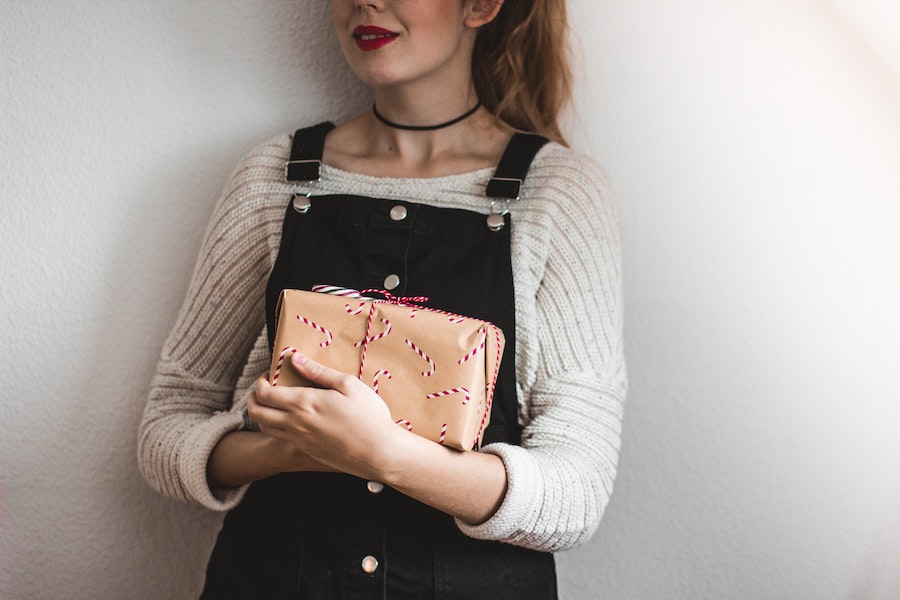 1- Grocery Dolly
The adage "if you can make it here you can make it anywhere" is true for many reasons. Every seemingly "normal" activity or chore becomes slightly more difficult when you move to NYC.
And buying groceries is surely a bit more challenging in a big city.
You're probably not gonna have a car, so how are you gonna get all those groceries home?
While taking a Lyft back from the grocery store is an option, it can be expensive.
And that's where a grocery dolly comes in. Correction, a foldable grocery dolly.
Apartments are usually small in NYC, so anything that can be folded or broken down for storage is 100x better!
2- Citi Bike/Lyft Gift Card
Ahh, transportation in New York. You've got a few options…
Walk
Subway
Uber/taxi
Drive (if you can afford a car in the city)
Bike/skateboard/scooter
While each mode of transportation has its own pros and cons, we've personally learned to LOVE biking around the city.
You get to see the sites (and find new restaurants), avoid the sometimes sketchy subway, and it's often the fastest way to get around. What's not to love?! (Well, distracted pedestrians, but that's a rant for another day.)
Having your own bike can be awesome for commuting to work or school, but it's not a great way to get anywhere else. WHERE are you gonna park your bike when you head into a bar with your friends?!
Citi Bike is the answer!
Pick up a bike at any of the over 1,700 stations and then park it at one close to your destination. No maintenance, no storage, and no worrying about your bike getting stolen.
A Citi Bike membership costs about $200 annually, and it gives you unlimited 45-minute bike rides on normal bikes. And ebike rides only cost $0.17 per minute (as of Feb 2023).
It is THE best way to get around the city (in my opinion).
If you're wanting to gift a membership to someone moving to NYC then get them a Lyft gift card. Lyft and Citi Bike are connected and you can actually just opt for Lyft Pink to get the benefits of a Citi Bike Membership AND discounted Lyft rides (amongst other perks).
3- Pepper Spray with Keychain Connection
Okay, no fear-mongering here but in a city as big as New York you will certainly have some sketchy encounters. There are a lot of people, some of them not in the best state of mind, and safety can be a concern.
Tools that can keep you safe are great for peace of mind. It's a solid idea to carry some pepper spray in New York City. Here's the thing though…
Buying pepper spray in NYC is a nightmare (and an expensive nightmare at that)!
There are only a few stores in the city that sell pepper spray (crazy I know). And you can't even ship it to an NYC address…
So, you'll have to get this for your gift recipient before they move to NYC, or you can send it to your own address and then personally mail it to the NYC resident. Is that technically legal? Probably not… but… 🤷
It's best to get a pepper spray that connects to your keychain so you always have it on you!
4- Portable Charger
Living in New York City will involve many days where you leave your apartment early in the morning and don't return until late at night.
Just trust me, you will 100% want a high-quality and small portable charger.
I've used this portable charger for years and absolutely love it.
If you have an Android you can get a different one like this (and hopefully think long and hard about how many group chats you've ruined).
5- Touchscreen Gloves
New York can get really cold in the winter. And with all the walking, biking and being outside, you'll want gloves that allow you to use your phone while wearing!
As soon as mid-November hits I carry my touchscreen gloves in my jacket pocket.
6- Kindle Readers
Going along with the "apartments are small" theme, very few people have space for a lot of books.
Giving a Kindle reader as a gift is perfect for a book lover moving to NYC!
It allows to save ample space, bring 1,000s of books on the go (like the subway), and is more environmentally friendly.
7- Bartending Kit
Most people who move to NYC go through this process… 👇
Step 1- Get super excited about being in the city and go to TONS of bars and restaurants.
Step 2- Quickly realize that drinking in the city is stupid expensive
Step 3- Start drinking more at home before going out on the town
If you're gonna be making drinks at home, you'll want a bartending kit. I truthfully love this matte black one. It's unique and has a space-saving storage component. Perfect!
8- Portable Cooler
One of the best parts of New York City is Central Park.
And one of the best parts of Central Park is having a picnic/hanging out with friends there! And… drinking!
Having a portable cooler keeps your drinks cool on hot summer days AND makes you the coolest friend in the group, probably.
9- Macrame Plant Hangers
Most people who move to NYC pick up a plant habit. It's probably the sadness of pure concrete around you that makes you crave plants in your apartment…
But, space is at a premium.
Having a way to hang plants from your ceiling is perfect because it doubles as a decoration and it saves valuable space.
These plant hangers are a perfect gift for a plant lover!
10- Aeropress Coffee Maker
Sticking with the space-saving theme, I present the Aeropress Coffee Maker.
When we first moved to NYC we originally had a Keurig. That took up WAY too much space. Then we had a french press, and even that wasn't our favorite.
So we tried out the Aeropress and fell in love. It's tiny, portable, and makes absolutely phenomenal coffee. Don't believe me? There's a World Aeropress Championship…
11- ClassPass Gift Card
When you move to New York you have this vision of meeting all kinds of friends along the street, at bars, and at every turn. Then reality hits…
It can be tough to make friends in the city! Group fitness classes are an awesome way to solve that problem.
You get to explore new parts of the city, interact with like-minded people, and stay healthy in the process.
ClassPass is a solid way to try out different yoga studios, group classes, and even salons. Amazing!
12- Wine Stopper Set
Uhhh, this is probably too many gift ideas revolving around alcohol… But, what're you gonna do?
Having a glass or two of wine with a friend or roommate is great, but what about the wine that's left over?
This vacuum wine stopper solves your gross-tasting-old-wine problem.
13- SAD Therapy Light
Let's be honest, Seasonal Affective Disorder (aka SAD) is a real thing.
When we get less sunlight during the cold months it can affect us in a very negative way. And when you're dealing with NYC apartments that often have low light it can be dreadful…
A SAD therapy light is a game-changer. Sit in front of it for 30-45 minutes each morning and you'll really feel a difference. It's an especially great gift for someone moving to NYC in the winter!
Bonus #14- Safety Light (for Biking, Walking Dogs, Jogging, etc.)
Back to safety… Riding, jogging, or walking dogs in the dark can be a bit dangerous.
Making sure cars and other bikes can see you is vital for your safety!
These safety lights can be clipped on a backpack, dog harness, or even jacket.
Recap of Best Gifts for People Moving to NYC
Moving to NYC is one of the best life decisions we've ever made, but we quickly learned that there are some products that make city living much easier and enjoyable!
I'm hopeful these gift ideas will help the New-New-Yorker in your life feel more comfortable, happy, and safe.
Here's a quick recap of all the gift ideas for people moving to NYC:
Which gift did you choose? Let me know in the comments!
PS- Check out more gifts for New Yorkers here.
*This post may contain affiliate links, so we may earn a small commission when you make a purchase through links on our site at no additional cost to you.