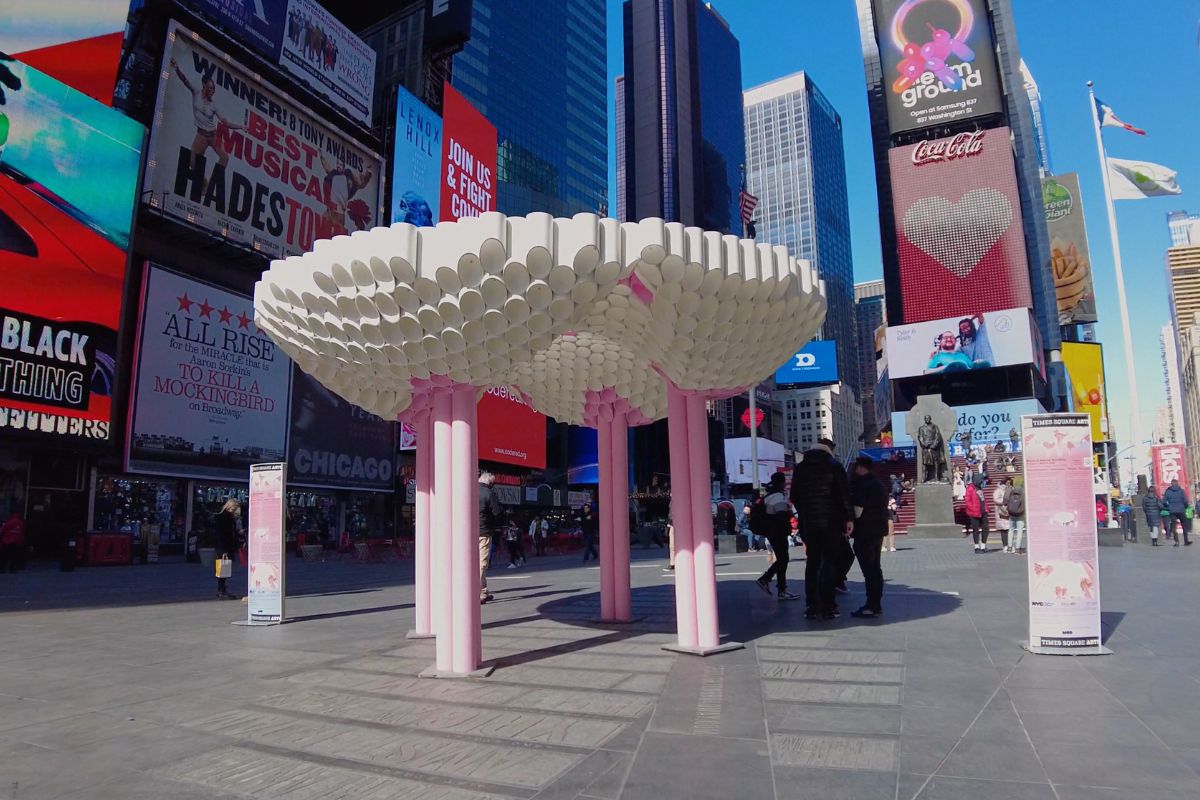 Walking from Times Square to Central Park 4K Video + Directions
If you're visiting New York City you likely have two places on your "must-see list", Times Square and Central Park.
While I think Times Square is a see-it-once destination, I visit Central Park every day. It's the best part of Manhattan, in my opinion.
And while they may seem far apart if you're new to NYC navigation, it's actually extremely easy to walk from Times Square to Central Park!
Let's check out how ⤵️
Related Reading: 5 NYC Safety Tips
4k Video Walk from Times Square to Central Park
Let me show you the exact route! (watch at 2x speed if desired)
I took the route up 7th avenue (my favorite route to the park) which leads you to enter the park very close to the Central Park Carousel, Heckscher Playground, The Dairy, and generally beautiful views all around.
This is the most direct and easiest way to get from Times Square to Central Park. Plus, I've found that 7th avenue tends to be a little less busy than 6th ave anyways!
Take this exact route from Times Square to Central Park on your own, with this Google Maps link!
PS -I recorded that video in 4k 60fps using the DJI Pocket 2 Creator Combo! I am LOVING this camera but am still getting used to it. Get it here! (affiliate link)
Related Reading: NYC Packing List: 7 Essential Items
Step-By-Step Directions to Walk from Times Square to Central Park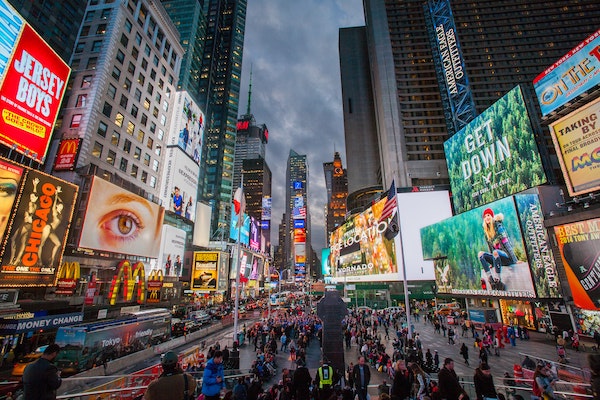 First off, I LOVE Google Maps. It is the best way I've found to organize, save, and explore New York City (digitally, at least).
So, if you wanna punch in coordinates for getting these directions, here is what I recommend. Because if you just type in Times Square and Central Park you may not see the best route possible.
For your starting point, enter this: Joe's Pizza Broadway, 1435 Broadway, New York, NY 10018 or you can search 'joe's pizza times square' and it'll pop up.
You should start here because it's some of the best pizza in NYC, even though it can get quite tourist-busy (as I like to call it). Either way, grab a slice as you start this walk!
For your endpoint, enter this: Dipway Arch, Central Park Center Dr, W 60th St, New York, 10019, or search 'dipway arch central park'.
You should "end" here because it's the best route for entering the park.
So the walk will look like this:
Start at Joe's Pizza on Broadway
Head uptown on Broadway
When you connect with 7th Avenue, head up 7th Avenue and not Broadway
Follow 7th Avenue up to the entrance of Central Park, on 59th street!
When you enter, stay to the right and head down the slight hill to Dipway Arch

Do NOT go on the main "street" where all the pedicabs and horse carriages are. There are bicyclists, salesy people, and tons of horse sh*t 💩

Once you walk through Dipway Arch you're in the park!
That route above is just about 1 mile. So if you walk at a normal pace, about 20 minutes. Or if you walk at New Yorker speed, about 12-15 minutes! 😉
Once you're in the park near 7th Ave, check out the route I outline in my narrated Central Park walk!
Related Reading: 5 Places to Eat in Times Square
Recap of Walking to Central Park from Times Square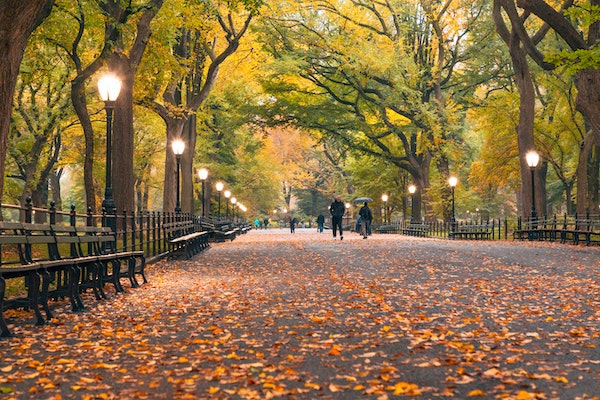 Times Square is a must-see (even if only once) when visiting New York City! And once you're there, take the short walk (only about 1 mile) to Central Park! There are so many fun things to do in Central Park, so go explore!
What part of Central Park or Times Square do you like the most? Tell me in the comments!
*This post may contain affiliate links, so we may earn a small commission when you make a purchase through links on our site at no additional cost to you.