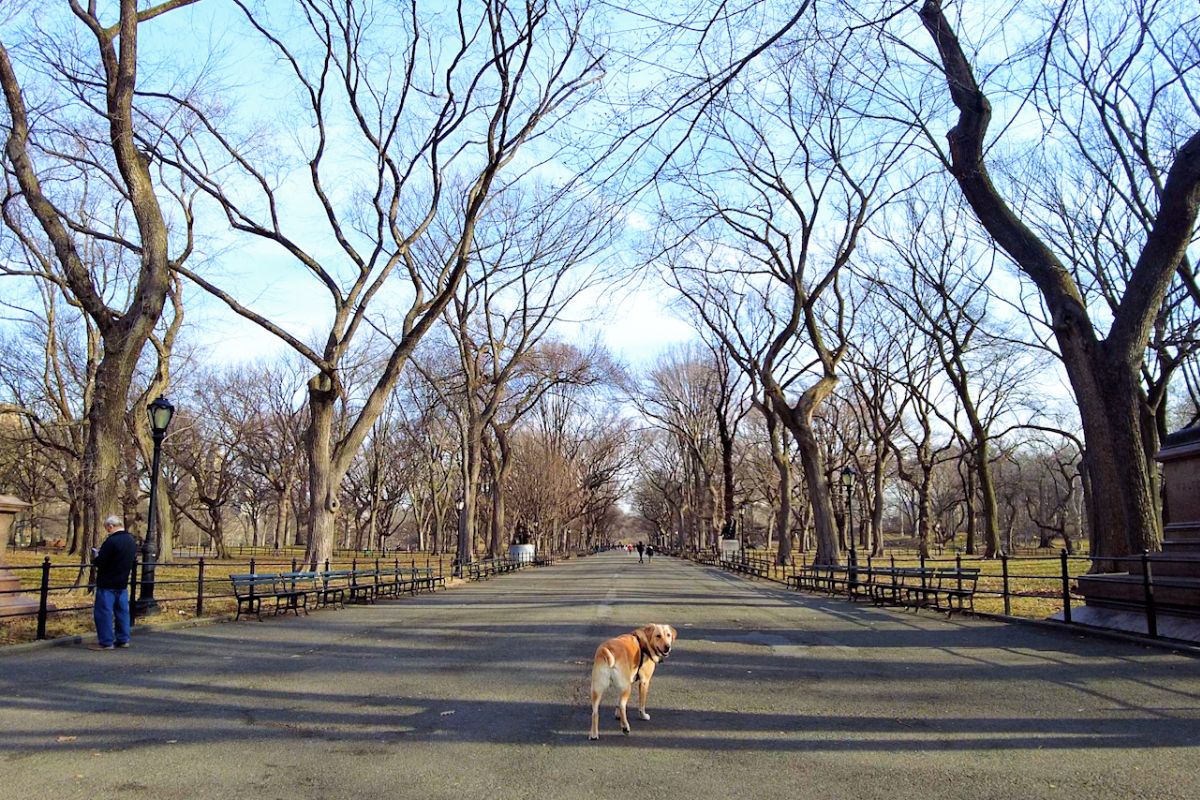 Narrated Central Park Walk with Dogs – Bethesda Terrace, Literary Walk, Balto Statue & More
Enjoy some of the most popular Central Park spots on this narrated walk. Join me and my dogs (two Labs) as we explore the beautiful southern portion of the park during off-leash hours on a Saturday morning.
This is one of my favorite times to go into the park because many would-be-visitors are hungover and do not want to get up early to explore the park! 😜 Speaking of, be sure to check out some fun bars in NYC here!
Or, if you go in the afternoon be sure to grab some NYC pizza before you head in!
Places You'll See in this Central Park Walk Video ⤵️
✅ Heckscher Playground
✅ Central Park Carousel
✅ Literary Walk
✅ Conservatory Water
✅ Loeb Boathouse
✅ Bethesda Terrace
✅ The Mall
You can take this walk yourself, it's about 60-80 minutes for most people and is beautiful any time of the year: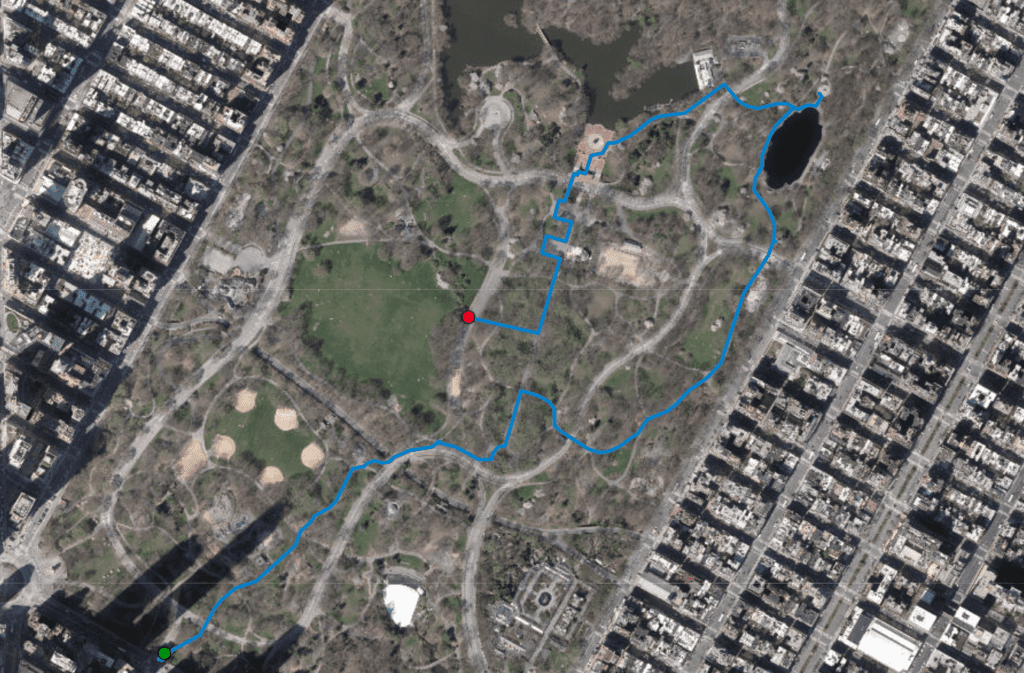 You can take this Central Park walk on your own, see the route here.
Related Reading: Central Park Audio Guide
Central Park Lamp Posts
Plus, learn about the meaning of the numbers on Central Park lamp posts! Here's what the 4 digits mean.
First 2 Digits – Your Current Street (ie, 72 street)
Second 2 Digits – East or West Side of the Park

Odd = West Side of the Park
Even = East Side of the Park
Hope you enjoyed this one! Wanna take this walk after visiting Times Square? See how to get from Times Square to Central Park here!
Tell me where I should walk in NYC next! Be sure to subscribe to our Youtube Channel here!
*This post may contain affiliate links, so we may earn a small commission when you make a purchase through links on our site at no additional cost to you.