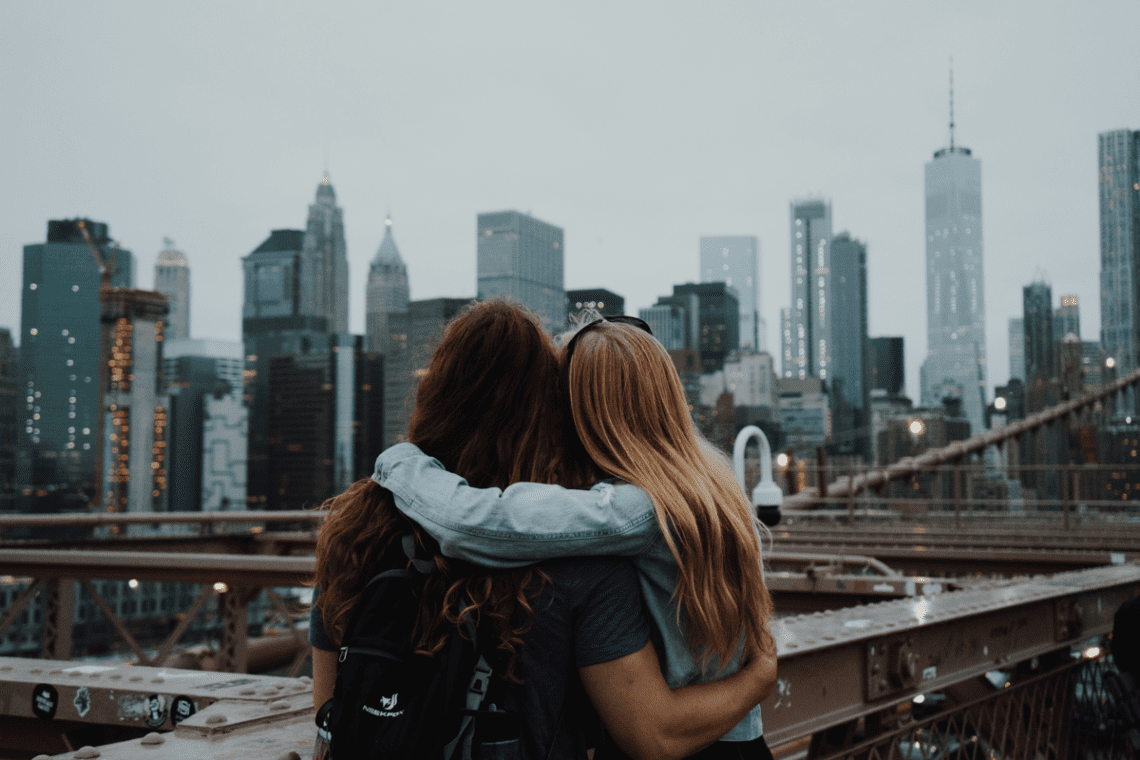 10 Unique Date Ideas in NYC: Great for 1st & 2nd Dates+
Finding a unique date idea in NYC can feel surprisingly challenging…
You already know about the High Line, Central Park, and all the best pizza spots. You've been to coffee shops and tried every restaurant on your block (and maybe a few surrounding blocks).
You've been there and done that. Most likely, your date has also. So for your next date night, you might need something a little more exciting.
These 10 unique date ideas in NYC are sure to make your date spectacular, and hopefully, help you land another. These ideas are in interesting locales that won't feel like your neighborhood or provide unique experiences you may not have tried yet. Perfect for any 1st date and beyond!
Related Reading: Central Park Date Ideas
Here are 10 date ideas to get out and explore NYC:
Let's look at each date night (or day) below. 👇
1- Visit Governors Island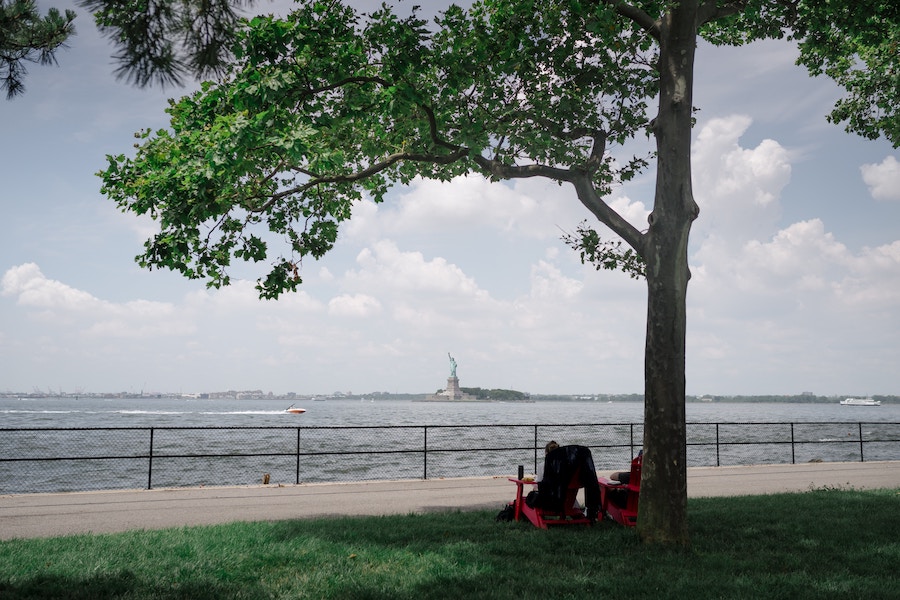 Governors Island may technically be in Manhattan, but it feels like anything but. Only a quick ferry ride away, this island is car-free, so you can feel like you've really stepped out of the city. What can you do at Governors Island once you're there? Here are a few ideas to get you started:
Pick up some cocktails and seafood at the Island Oyster
Rent a grill for the day, so you can have a cookout while relaxing and taking in the Manhattan skyline
Check out an event like the Jazz Age Lawn Party
Try glamping with Collective Retreats
So if you haven't visited Governors Island before, try that for your next NYC date.
Cost: Free to visit.
2- Check Out the Color Factory or Museum of the Dog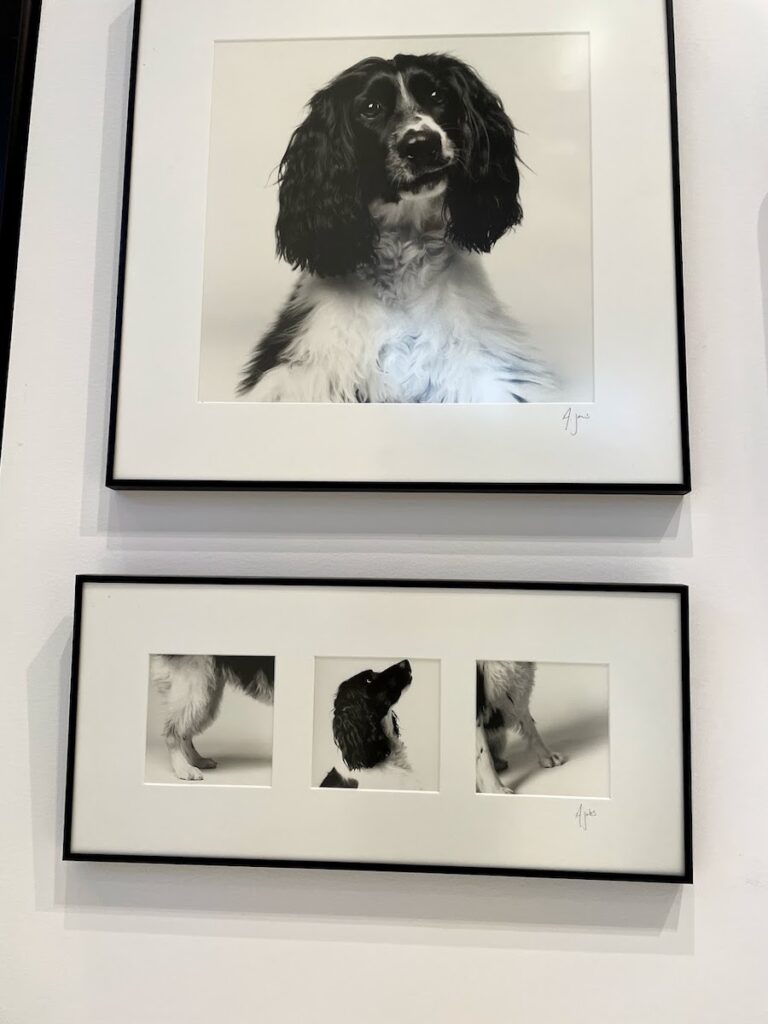 Here are two unique museum ideas for a fun date!
Color Factory
New York is packed full of amazing museums, but this museum might be one you haven't been to yet. The Color Factory is a sensory experience to the max. Everything is designed to help you experience a wide variety of colors.
Did you know that there's a giant ball pit that's inspired by the color of the New York sky? So let your inner child loose and have a blast at this museum.
Cost: $39-$45 depending on the day of the week.
Museum of the Dog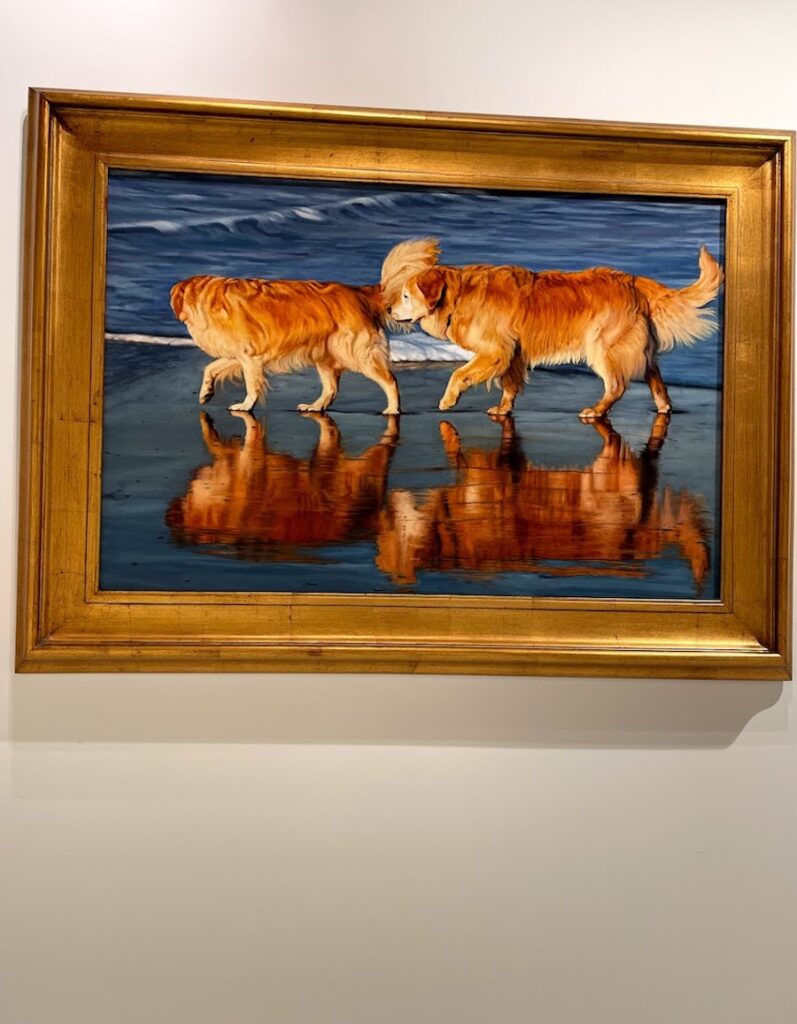 If you love dogs, you must experience the Museum of the Dog. Everything is dog-themed!
You'll find beautiful works of art, intricate statues and sculptures, and plenty of interactive exhibits to help you learn about different breeds and the history of dogs.
This is truly a unique date that your next date likely hasn't done before!
Cost: $15 per person.
3- Sculpt Blindfolded
Blind dates might not be your thing, but how about a blindfolded date? The Unarthodox Sculpture Without Sight offers sculpting classes where you wear a blindfold and connect with your other senses.
Plus it's an excellent opportunity to talk with your date without worrying about being awkward—you are sculpting blindfolded, after all.
Cost: $65 per person.
4- Browse the Morgan Library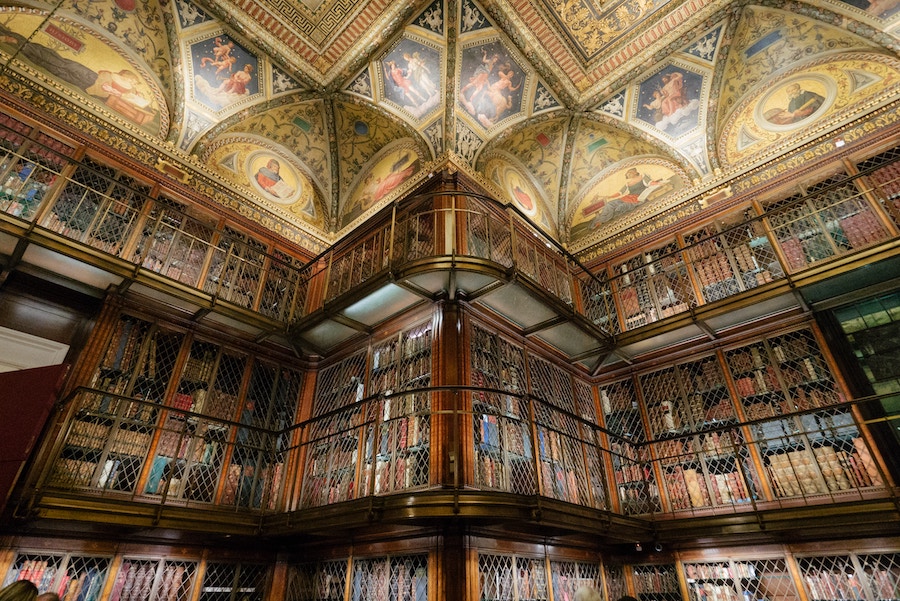 If old times are more your style, you will love the Morgan Library. This collection of books in a historical home belonged to the wealthy J. Pierpont Morgan, and you can tour the house and browse the collection of interesting, old, and valuable books.
So if you're looking for an interesting historical date, try the Morgan Collection for your afternoon date.
Cost: $22 per person, or make a timed reservation for Free Fridays from 5-7 pm (tickets are available a week in advance).
5- Kayak the Hudson
You've seen the Hudson a million times, but you've never seen it like this.
Take your date down to Pier 26 or Governors Island and take advantage of free kayaking in the months of May through October, offered by Downtown Boathouse.
Enjoy the city skyline while soaking in some Vitamin D and quality time with your date.
Cost: Free!
6- Code Break at the Spyscape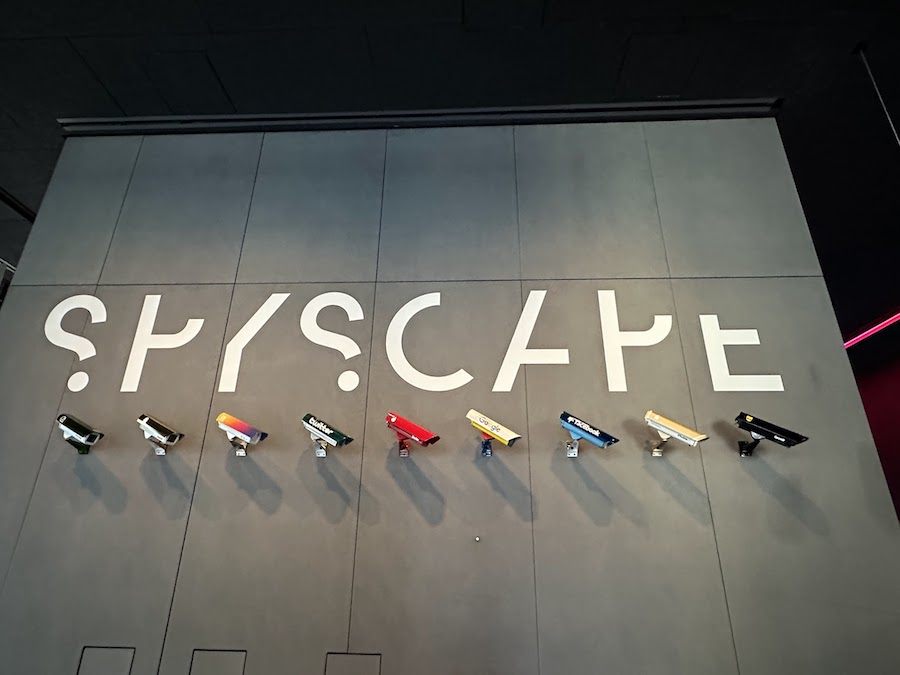 If you've ever wanted to be a spy, today is your lucky day. The Spyscape Museum offers you a unique spy experience designed by MI6—the agency that employed the legendary fictional character James Bond.
At the museum, you can break codes, conduct surveillance, dodge lasers, and learn how to spot a liar. After you complete your missions, you get your very own spy profile that determines exactly what spy role suits you.
We truly had a super fun afternoon here on a date!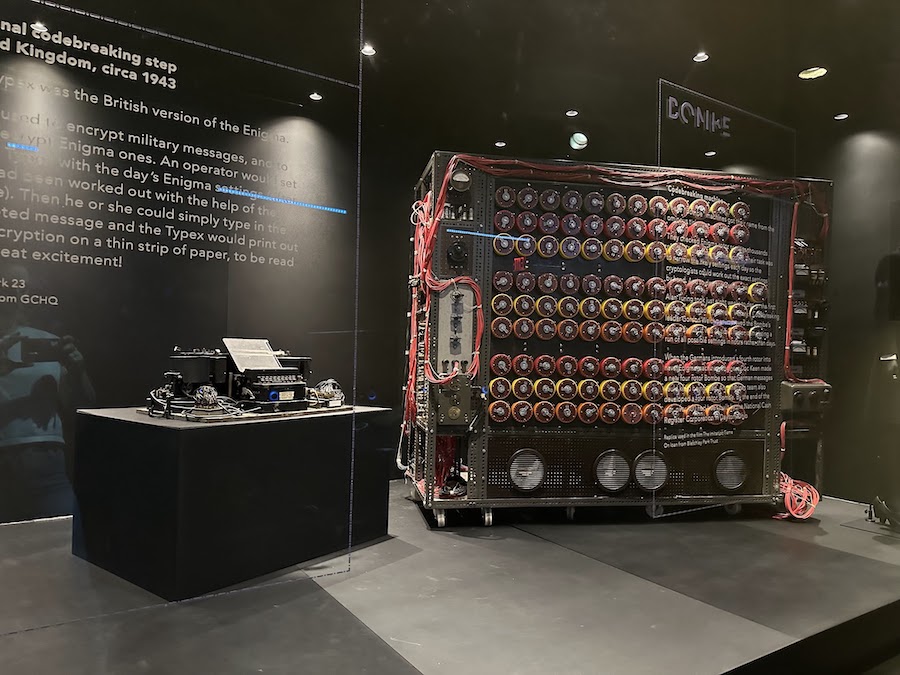 Cost: Around $40 per person, check prices & availability here.
7- Experience the Met Cloisters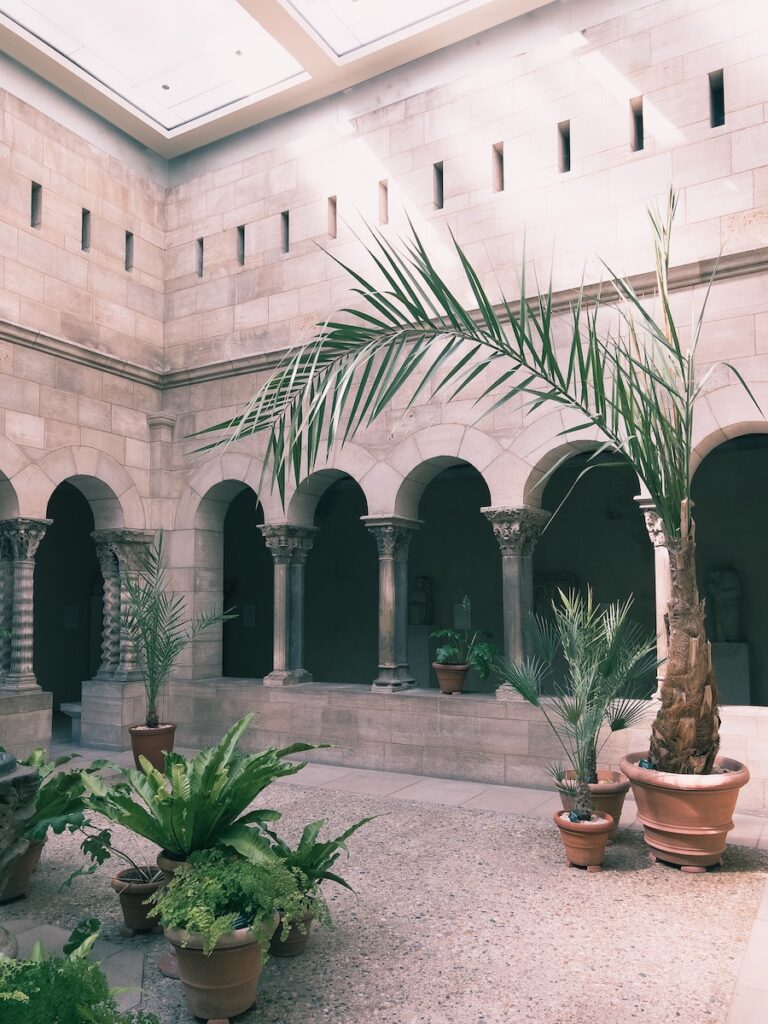 Travel back to the past at the beautiful Met Cloisters. This museum is part of the Metropolitan Museum of Art, but it's in Upper Manhattan—and it'll feel like a whole new world.
The Cloisters offers medieval Europe in the heart of NYC. Check out the monastery-style building filled with illuminated manuscripts, sculptures, and information on medieval life.
Wander outside to enjoy the gardens. Once you've gotten your fill of the Cloisters, remember that your ticket will still get you into the Met that same day.
Cost: Tickets are normally $30 but NYC residents can pay whatever they wish!
8- Stroll through Little Island Park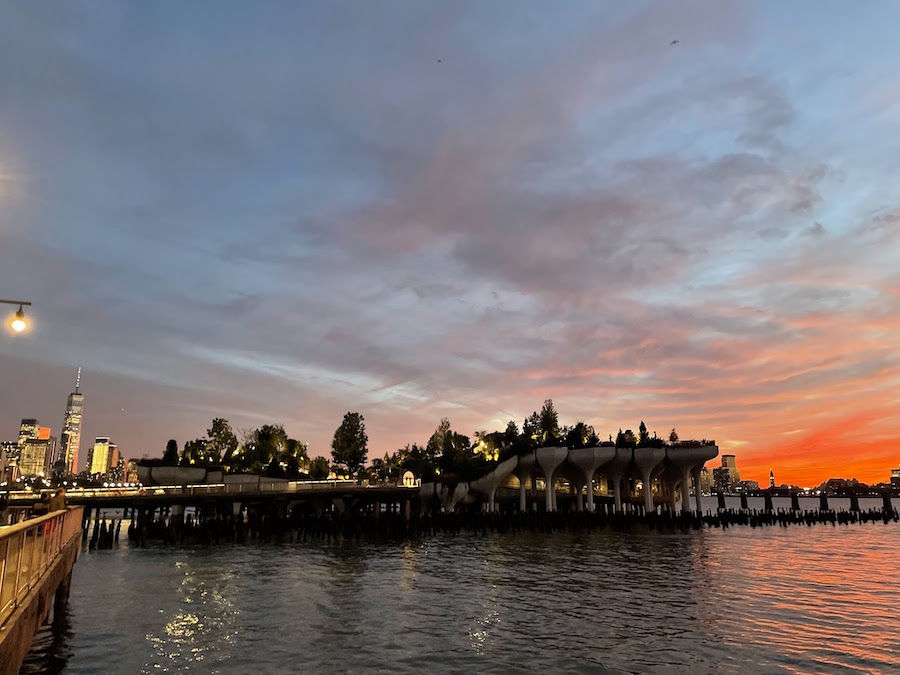 If you're looking for a unique patch of green space in the heart of the city, Little Island Park is for you. Technically this garden is neither little nor an island, but you'll feel like you're on an island as you walk the tulip-shaped structures that support the park.
The park is full of grassy areas and hundreds of different types of beautiful trees, plants, and flowers. And the views are phenomenal, day or night!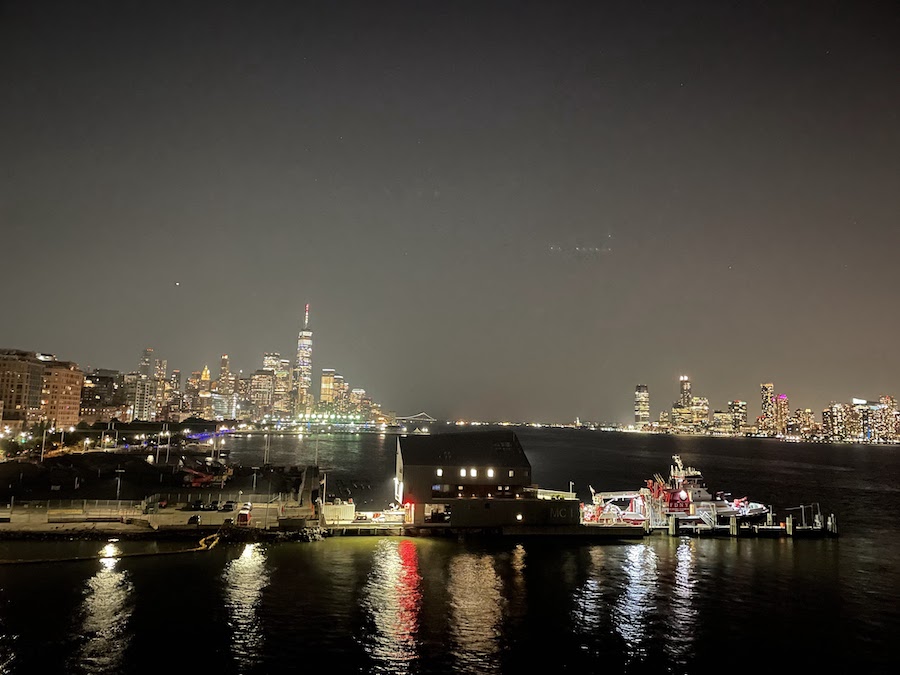 Did we mention it's free?
They also have concerts and events throughout the summer, so be sure to check that out for your next date!
Cost: Free to visit.
9- Cruise on the Staten Island Ferry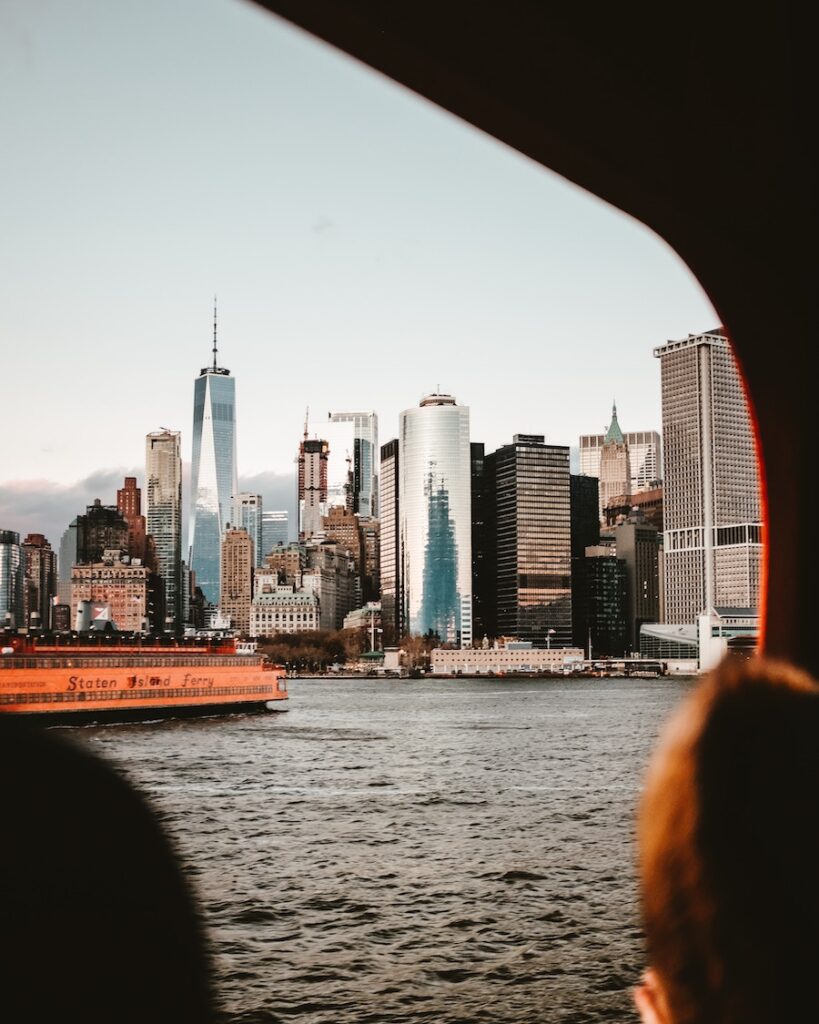 Looking for skyline views and a great shot of the Statue of Liberty? The Staten Island Ferry is perfect! The ferry is a commuter ferry that regularly goes back and forth between Manhattan and Staten Island.
While on the ferry, you can relax and enjoy a cruise across the Hudson. It's a great chance to talk to your date and soak in some stunning views.
Cost: Free to ride; never let the swindlers trick you into buying a ticket. Learn more about that trick as part of our tourist traps in NYC article.
10- Restaurant Hop for a 3-Course Meal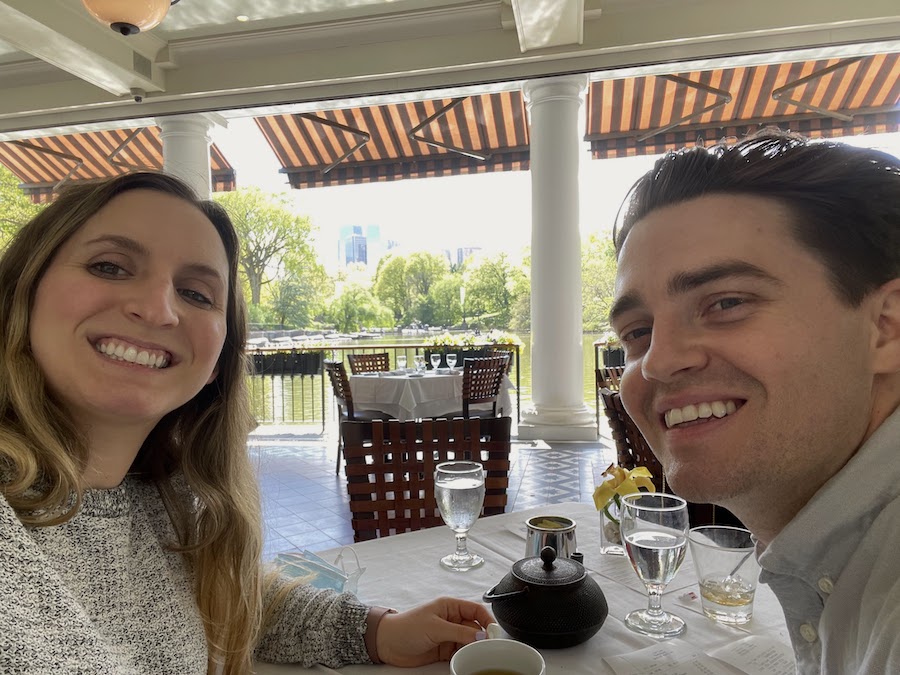 While getting dinner isn't necessarily a unique date idea, creating your own 3-course meal is!
Instead of doing the standard dining experience, pick 3 different restaurants in a neighborhood and get a course at each one. Appetizer at the first, entree at the 2nd, and dessert at the 3rd!
Plus, most people love knowing that you can plan out something fun and unique. I wouldn't recommend this as a first date, but is best for someone you've already gotten to know a little bit!
Cost: Dependent on the restaurants you choose.
Recap of Unique Date Ideas in New York City
While New York City has an almost endless amount of things to do, those options can sometimes be overwhelming. So when you're looking for your next date idea in NYC, be sure to try one of these 10 options!
Here's a recap of 10 different unique date ideas:
What other fun date ideas have you done in the city? Tell us in the comments.
*This post may contain affiliate links, so we may earn a small commission when you make a purchase through links on our site at no additional cost to you.