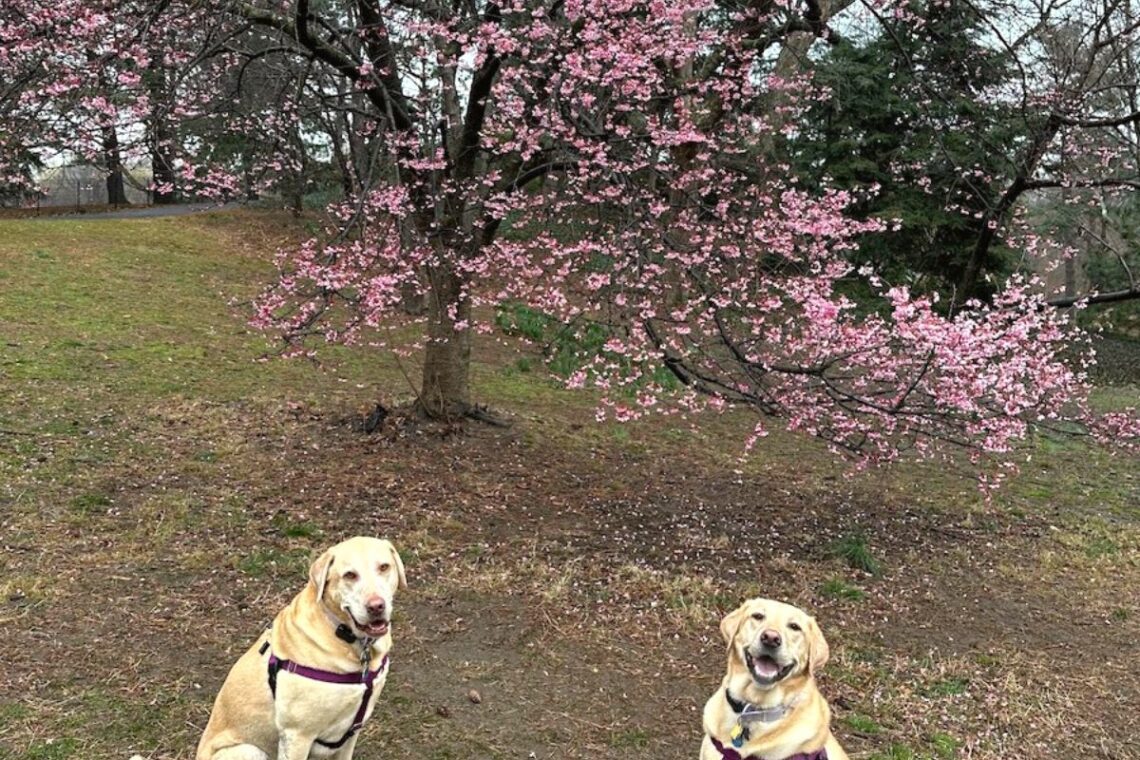 Are There Cherry Blossoms/Blooms in Central Park Right Now? March 2023 Update
The blooms and blossoms in Central Park are one of the most beautiful parts of Manhattan's famous park.
Many people like to plan trips and visits based on being able to see the cherry blossom and blooms, so it's good to know when they show up.
As of writing (March 13, 2023) there ARE cherry blossoms on the trees! It's not everywhere but there are some already.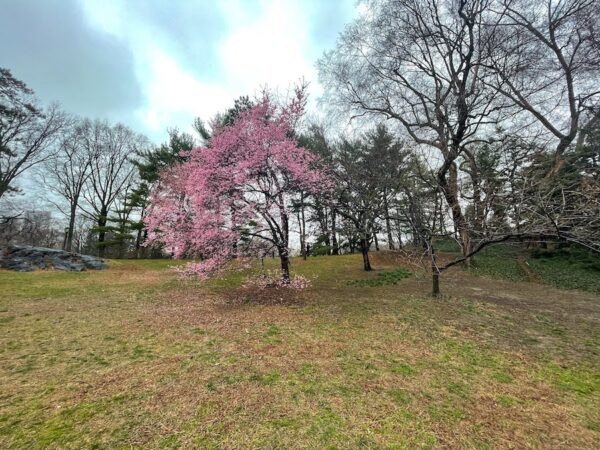 The best place to see these cherry blossoms right now is just east of Bethesda Terrace where Terrace Dr. and East Dr. intersect. Here's a Google Maps link.
There's a small hill (also a great picnic spot when the weather permits) with multiple cherry blossoms already showing very full blooms!
Here's a video of what it looked like on March 14, 2023. 👇
In fact, today (March 14, 2023) it was snowing on the cherry blossoms. Truly beautiful!
While many of the surrounding trees are still bare, some of the Cherry Blossoms are coming out in full effect. It's a great time to go check out what Central Park has to offer, especially before the crowds show up!
Recap of Central Park Cherry Blossoms & Blooms 2023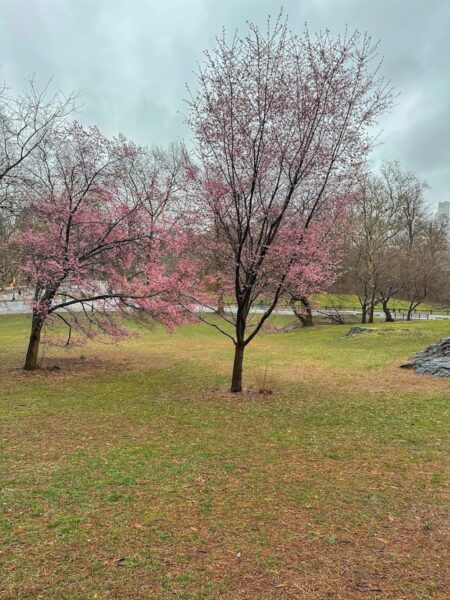 While they aren't fully bloomed, there are some cherry blossoms and other blooms starting to pop up in Central Park. The next 2-3 weeks are an amazing time to visit the NYC park before the crowds show up and you have to stand in line to get pictures in front of the cherry blossoms (it really does happen).
Let me know if you check them out, enjoy!
*This post may contain affiliate links, so we may earn a small commission when you make a purchase through links on our site at no additional cost to you.